ECoC 2025 - European Capital of Culture

A city from Slovenia and another from Germany will be chosen as the 2025 European Capital of Culture.
The city of Nova Gorica is aiming at the title while presenting its cross-border cooperation with neighbouring Gorizia as one of its advantages. The two cities are going to prepare a joint programme to both promote and strengthen the resources of a unique cross-border area.
GO! 2025
#GO2025 #NovaGoricaGorizia2025 #GOborderless2025

WHAT IS IT ALL ABOUT? 
The title of European Capital of Culture is given every year to two cities of two Member States of the European Union. The initiative's aims include:
- protecting the richness and variety of different cultures in Europe;
- promoting the shared cultural values and achievements of the European nations;
- guaranteeing the effects of culture on the long-term development of cities.
In addition, the title is also an excellent opportunity for re-launching their local tourism industry and economy through cultural developments.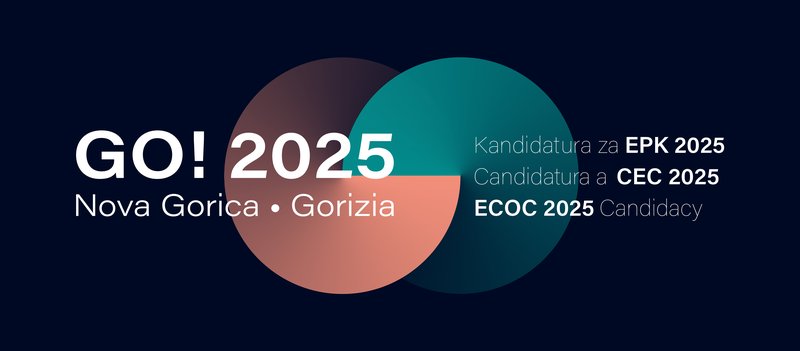 HOW DOES IT WORK?
The two states chosen have already published a call to the cities that intend to present their candidacies. Once the title has been conferred, the city is expected to prepare a year-round original cultural programme of outstanding quality.
The bid book, which contains the cultural programme for that year, will have to be submitted by 31 December 2019. The applications will be examined by a committee of independent experts. The selection will take place in two phases: The pre-selection will be followed by a final selection round to be completed in the second half of 2020. The candidate cities will be invited to give personal presentations of their programmes and to answer a series of questions by the examining committee with representatives of national authorities and of the European Commission attending. The national Ministry of Culture is going to finally announce the winning city on the committee's recommendation.
FROM SELECTION TO EXECUTION...
The selection committee will assist and monitor the newly selected capital for four years following its designation. After this period, the committee will ponder the possibility of proposing the city to the European Commission for the Melina Mercouri prize worth 1.5 million euros.
THE ROLE OF EGTC GO
The EGTC GO European Grouping for Territorial Cooperation will be the tool used throughout the individual phases of this complex process, since it is certainly going to be a greatly appreciated advantage.
EGTC GO can directly carry out shared projects both in Slovenia and in Italy and can invest across the shared territory of the cities without the constraints of national and administrative borders, while coordinating cross-border investments and thus implementing a true joint conurbation.
EGTC GO is therefore going to play a key role for the cities in jointly carrying out the cross-border activities.
A successfully tested method of managing cross-border projects and executing cross-border investments within the CBC Programme 2014-2020 Interreg V-A Italy-Slovenia will be used for this purpose.