EGTC GO as one of the stops of EU in My Region Train Trip
11.07.2023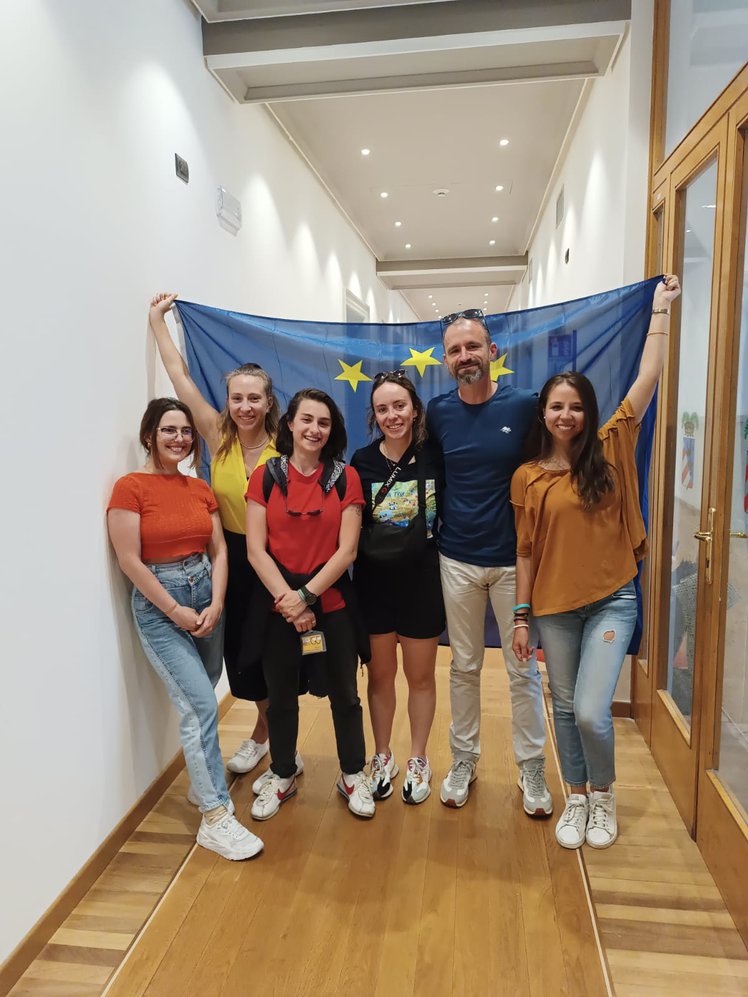 In June, three young journalists visited us to discover Europe and EU-funded projects as part of the EU in My Region Train Trip initiative. Ani, Laura and Mateja travelled by train to five European countries (Poland, the Czech Republic, Austria, Slovenia and Italy) and they got to know different projects funded by European programmes in different cities.
The last stop of their journey was our cross-border EGTC GO territory (Municipalities of Nova Gorica, Gorizia and Šempeter-Vrtojba).
Along the cross-border cycle path, which was created thanks to an european project, we got to present our cross-border area and the investments that have been made or are in the process of being made with the help of  various European projects implemented by the EGTC GO.

Read what they wrote about their visit here: link EUinMyRegion Train Trip EGTC GO