Concert Patti Smith
05.10.2023
Piazzale della Casa Rossa,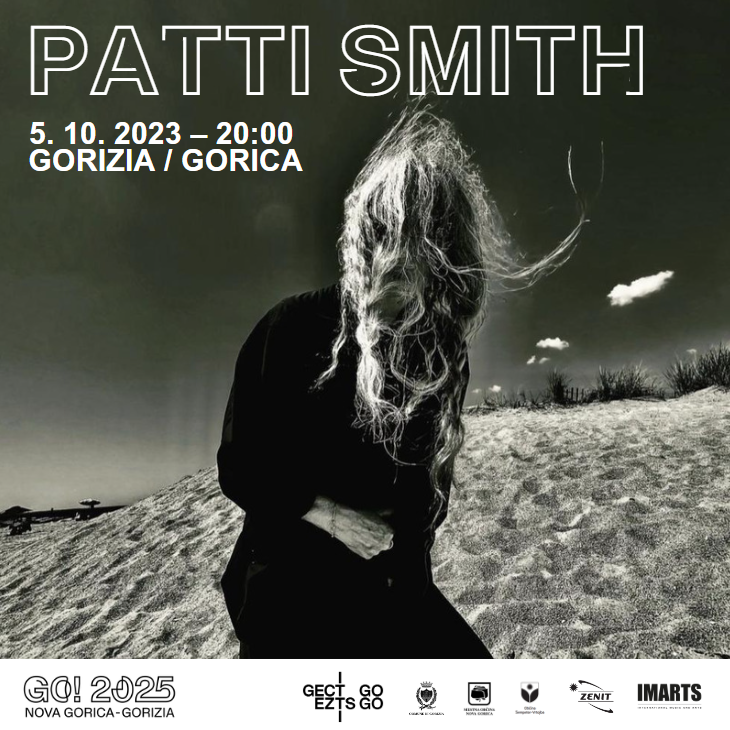 The legendary Patti Smith at Casa Rossa in October for a GO! 2025 borderless event.
Patti Smith is a leading figure on the world art scene, thanks to her successes as a performer, songwriter, recording artist and visual artist. Her debut album, 'Horses', released in 1975, was included in the National Recording Registry of the US Library of Congress. Her career is studded with hits, including albums such as 'Easter', which includes the famous song 'Because the Night' co-written with Bruce Springsteen, and 'Dream of Life', which features the song 'People Have the Power', co-written with her late husband Fred Sonic Smith. Patti Smith has been nominated four times for Grammy and Golden Globe awards, winning numerous accolades throughout her career. In 2010, she received the prestigious National Book Award for her bestseller 'Just Kids', in which she recounts her deep friendship with photographer Robert Mapplethorpe and the evolution of their work. His other successful books include 'M Train' and 'Devotion'. 
The concert is organised by EGTC GO in collaboration with the Municipality of Gorizia and Zenit Srl, with co-financing from the Autonomous Region of Friuli-Venezia Giulia. The concert will be open to public.