The EGTC GO Assembly approved the Bid book 2
13.11.2020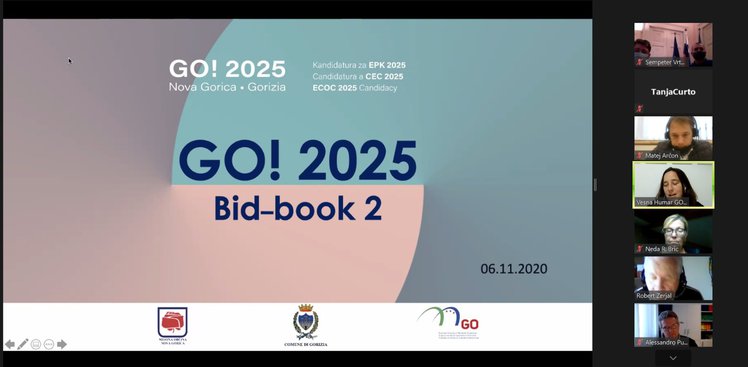 During the session occured on the 10th of November 2020, the EGTC GO Assembly approved the executive summary of Bid Book 2.
Thanks to the Team GO! 2025 for the beautiful presentation and the hard work!
Matej Arčon, President of the EGTC GO: "The core of our ECOC2025 program is based on GO! Share, GO! Europe and GO! Green and I am convinced that in December we will also be GO! WINNER "