Signing of the contract for the infrastructural works of the recreational area in Vrtojba
15.03.2019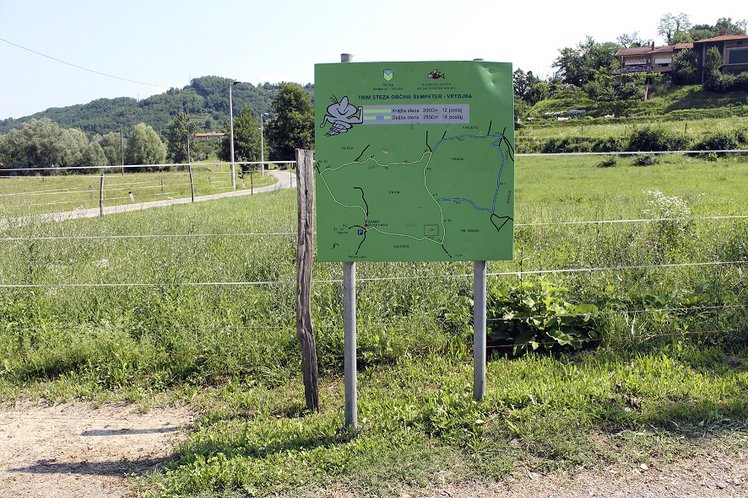 The contract between the EGTC GO and Erik Sever s.p., in partnership with Zoran Batistič s.p., will be formally signed on Monday 18 March. These are the companies that will carry out the works of lot 1 "Infrastructural works for the Vrtojba recreational area" of the european project Isonzo-Soča, financed by the Interreg VA Italy-Slovenia 2014-2020 program. This is the first contract result of the complex procedure which saw, for the first time, a subject under Italian law publish a notice in Slovenia, applying Slovenian legislation.
The contract will be signed at 16.30, at the end of the EGTC GO Assembly, which will take place in the great hall (1st floor) of the Šempeter-Vrtojba Town Hall. The first three citizens of the founding municipalities of the EGTC GO will be present: Milan Turk, mayor of Šempeter-Vrtojba, Rodolfo Ziberna, mayor of Gorizia, and Klemen Miklavič, mayor of Nova Gorica, to seal another symbolic moment for the cross-border territory, after cutting the net in Salcano.
The works in Vrtojba will begin after the signing of the contract and will end by September 2019. They provide for the construction of a parking area for campers with all parking facilities, for an area of ​​approximately 1255 square meters. The amount of the works is € 390,000 (+ VAT).
The signing of the contract represents a significant moment, because it marks the beginning of the works which by 2021 will lead to the creation, on the territory of the Municipalities of Gorizia, Nova Gorica and Šempeter-Vrtojba, of a network of cycle and pedestrian paths capable of enhancing the cross-border area as a unique tourist destination. The works will be carried out within the Isonzo-Soča project, financed by the Interreg V-A Italy-Slovenia 2014–2020 program for a total amount of 5,000,000 Euros.
The planning stages of the Lot relating to the recreational area of ​​Vrtojba were commissioned by the Municipality of Šempeter-Vrtojba, which plans to make further investments with own funds in the area.