B-solutions: Overcoming obstacles in border regions. The compendium of 43 cases by the AEBR.
10.07.2020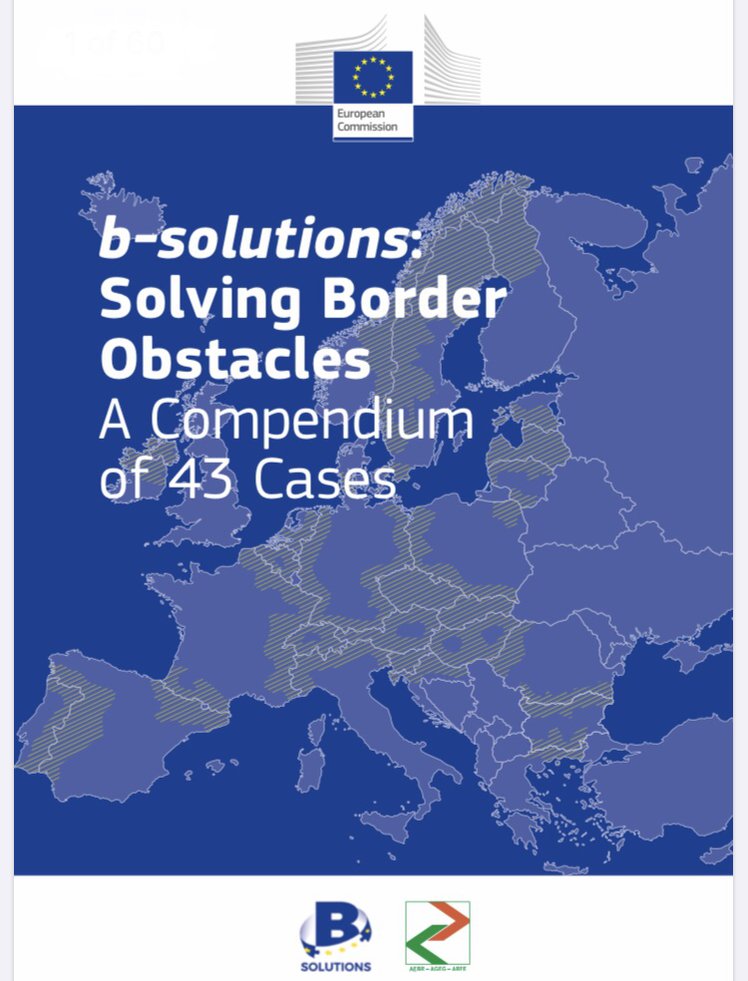 B-solutions is promoted by the European Commission's Directorate-General for Regional and Urban Policy (DG REGIO) and managed by the Association of European Border Regions (AEBR) as one of the actions proposed in the Communication "Boosting growth and cohesion in EU border regions.
B-solutions consists of four calls for proposals, one opened in early 2018, one in early 2019. Two more calls will be opened in 2020 to identify further obstacles to cross-border cooperation.
Public authorities of border administrations have the chance to submit information about a legal or administrative obstacle they face when implementing projects in a border area. Successful candidates are assigned support from the European Commission to remove the difficulties which hinder cooperation with the neighbouring country. ​​​
In 2018 EGTC GO presented a case of cross border urban mobility between two cities (project CB Pump), meanwhile in 2019 the focus was on problematics concerning procurement platforms ( project Cross border e-procurement).
The solutions of our two problems are now a part of the compendium of all 43 cases that were presented by administrations from border regions, that like ourselves, work every day, to make cross border cooperation better.
Official site: https://www.b-solutionsproject.com/
Related projects

Project Cross-border e-procurement

  B-solutions: a pilot initiative to tackle border obstacles and difficulties along eu internal land bordersB-solutions is a 2-year long initiative to tackle legal and administrative border obstacles along EU ...

Read more