SPF PARTNER SEARCH
02.02.2023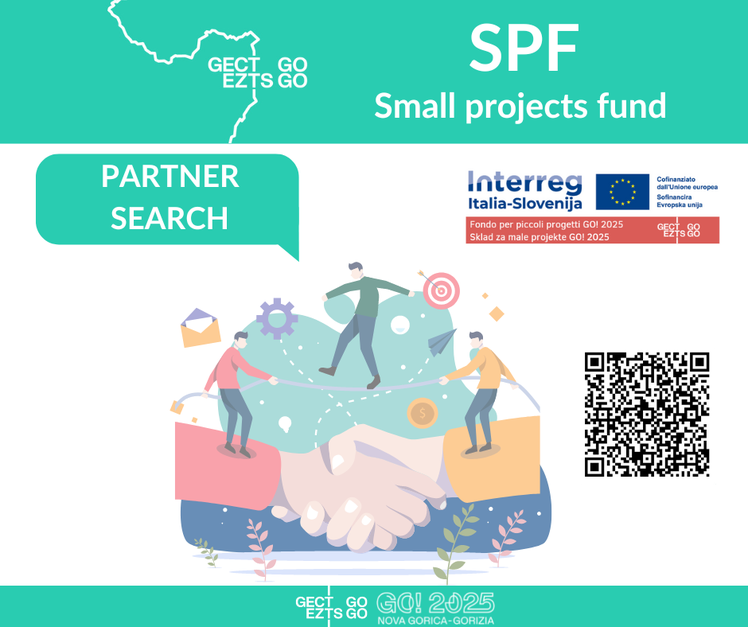 EGTC GO becomes the Small projects fund GO! 2025 Cupid. Jokes aside, we have prepared a tool for you that will help you in your search for a possible project partner.
You have a project proposal that you would like to present at the Small projects fund GO! 2025 (SPF) but you don't have a partner to work with? Are you perhaps a partner who would like to participate in the presentation of a project?
By entering the data in the SPF partner search form that you find on this link PARTNER SEARCH SPF you can register in our database and find or be found by the right partner for you.
The SPF partner search database can be consulted below in the form of an Excel document and will be updated frequently based on new registrations.
Related projects

SPF - Small projects fund GO! 2025

EGTC GO will manage the Small projects fund GO! 2025, financed by the Interreg Italy-Slovenia 2021-2027 programme, and take care of its distribution across the cross-border area, which includes the ...

Read more