Registrations for EUROPEAN WEEK OF REGIONS AND CITIES are open
01.08.2023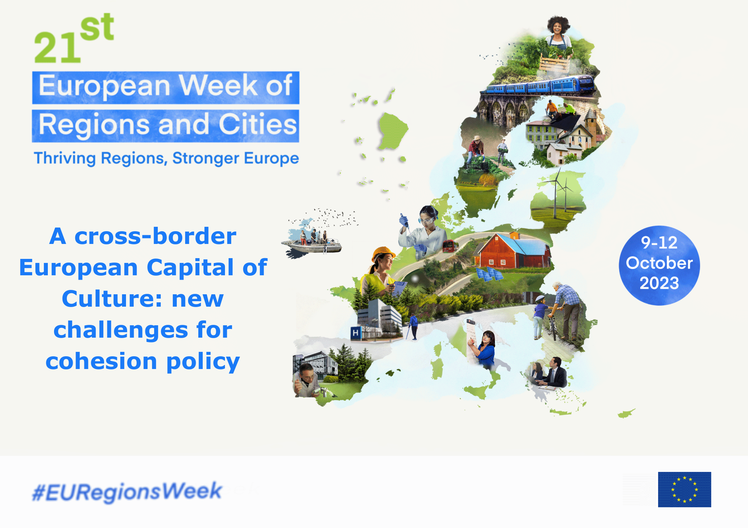 Together with the Slovenian Ministry of Cohesion and Regional Development and the Italian Province of Friuli Venezia Giulia, EGTC GO will be part of the official programme of the European Week of Regions and Cities, which will take place from 9 to 12 October 2023 in the Committee's meeting rooms and exhibition spaces in Brussels.
We will jointly organise a Workshop entitled: A cross-border European Capital of Culture: new challenges for cohesion policy, which will take place on Tuesday 10.10.2023 from 14.30 to 15.30 live in Brussels, at JDE 53, European Committee of the Regions, 5th floor.
Nova Gorica (SI) and Gorizia (IT) jointly won the title of ECOC 2025, making it the first time that this title is truly cross-border. To meet the joint challenge, EGTC GO was entrusted as sole beneficiary, and European Parliament 2021-2027 resources from different funds were combined. Thanks to European regulations it was possible to build an integrated programming between funds. However, there are still administrative barriers that cannot be solved without new regulatory interventions.
To partecipate at the workshop you have to register here: REGISTER HERE