First meeting of SPF GO! 2025 funded projects
21.09.2023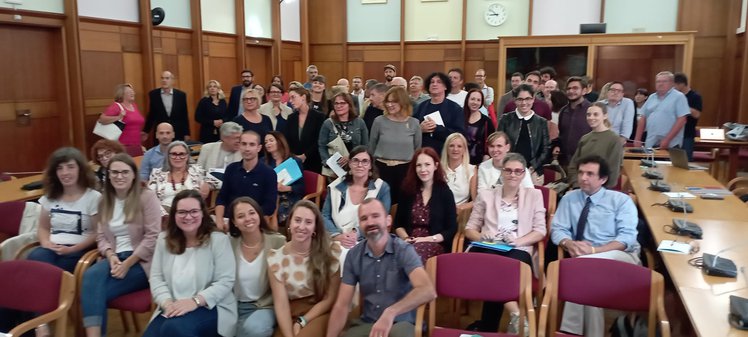 First meeting of the representatives of the projects funded by the Small projects fund GO! 2025
The EGTC GO organised the first kick-off meeting with representatives of projects to be funded by the Small projects fund GO! 2025.
The meeting was aimed at getting to know the representatives of the funded projects among themselves and at presenting the projects themselves.
The EGTC GO presented the following steps and procedures to the participants, thus outlining the start of the cooperation. This meeting marked the start of a common journey towards the realisation of the 27 funded projects selected in the first call for proposals of the Small project fund GO! 2025.
The list of funded projects can be found here: SPF GO! 2025 funded projects

We would like to recall that the Small Projects Fund GO! 2025 is managed by the EGTC GO and funded by the Interreg Italy-Slovenia Programme 2021-2027. The aim of the Fund is to prepare the cross-border area for the European Capital of Culture and to ensure the sustainability of the initiatives that come with this title.