PIXXELPOINT 24th International Festival of Contemporary - Art Life on the grid
14.11.2023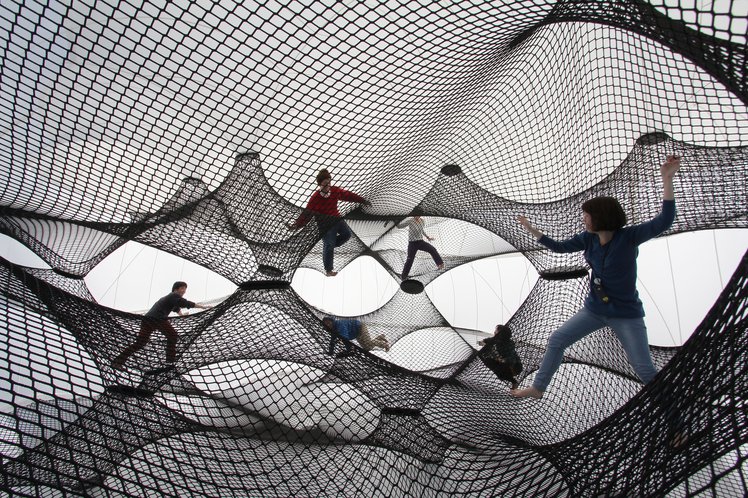 For the 24th consecutive year, the Nova Gorica Civic Gallery will host from 16th to 30th november the Pixxelpoint International Festival, which over the years has established itself as one of the most important multimedia art festivals in Slovenia and has built a reputation in the international arena as well. Curator Nina Jeza has again been invited to curate the festival this year.
With this edition, we once again connect Nova Gorica and Gorica, because the festival, in addition to its global role, also stimulates artistic and theoretical creativity in the border area and develops cross-border cooperation in the inventive field of contemporary art practices, which in itself knows no borders.
The original purpose of the festival, which was to bring information technologies closer to a wider audience while introducing the younger generation to the various possibilities of using new media, has far exceeded its limits and evolved into a festival of contemporary art practices operating at the intersection of art, science and technology.
The theme of this year's edition, Life on the grid, was chosen by curator Nina Jeza.
The establishment of the initiative, which has developed as a cross-border project over the past 19 years, has undoubtedly been aided by the support of the Ministry of Culture of the Republic of Slovenia, which has been co-financing the festival for several years, and the Municipality of Nova Gorica. The project is also co-financed by GO! 2025 – Nova Gorica-Gorizia European Capital of Culture 2025, as it is part of the official ECOC 2025 program.
The festival will be accompanied by a bilingual (Slovenian-English) catalog showcasing all the projects presented and the festival participants.
You can find all the information anche the programme here: LINK PROGRAM