Patti Smith's opening act open to Italian and Slovenian musicians: applications open
12.07.2023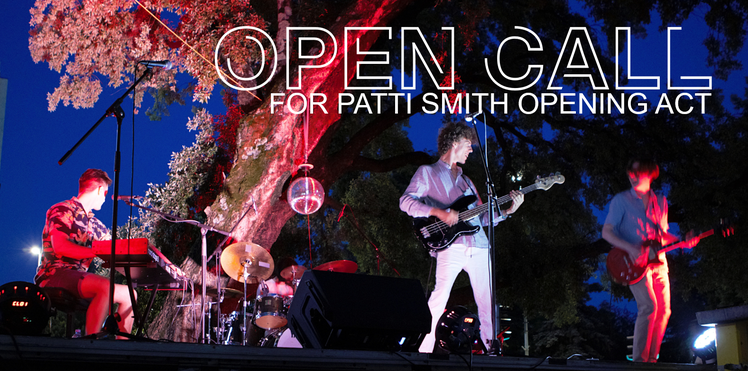 EGTC GO is making the stage of the former border crossing Casa Rossa - Rožna dolina available to emerging musicians for this autumn's big event: Patti Smith's concert!
The concert of the international rock icon, free and open to the public, is a big event that will take place on Thursday 5 October in the square near the former border crossing Casa rossa - Rožna dolina, in preparation for the project GO! 2025, European Capital of Culture 2025.
The location is today one of the symbols of the union and collaboration between the two neighbouring cities of Gorizia and Nova Gorica: for this very reason the organisers – EGTC GO and the Municipality of Gorizia, in collaboration with Zenit Srl - want to involve the territory and make the event memorable.
The entire afternoon will be dedicated to the opening act and will host the best musicians among those who applied.
Applications from Friuli Venezia Giulia and Slovenia can be submitted from today until Sunday 20 August.
Related projects

GO! 2025 - European Capital of Culture 2025

Sfoglia online BidBook2 GO2025 ENG Preview WHAT IS IT ALL ABOUT? The title of European Capital of Culture is given every year to two cities of two Member States of ...

Read more
Related events

05.10.2023

Concert Patti Smith

Piazzale della Casa Rossa,

Patti Smith is a leading figure on the world art scene, thanks to her successes as a performer, songwriter, recording artist and visual artist. Her debut album, 'Horses', released in ...

Read more