The history of the crossborder Gorizia territory in virtual edition
06.04.2023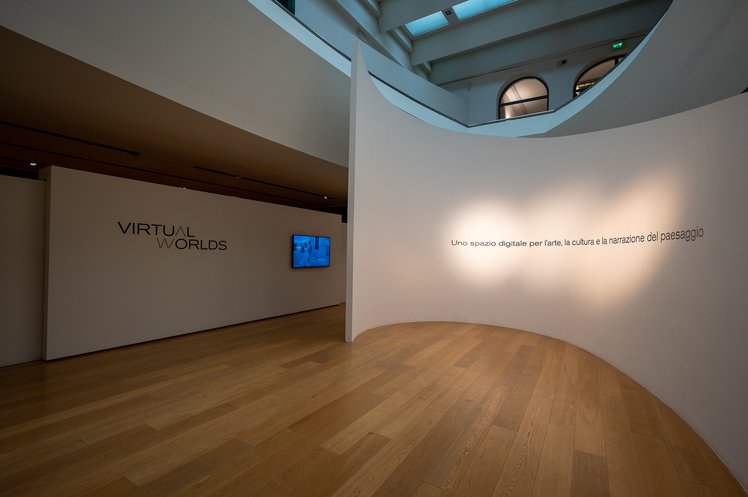 Have you heard about the  new Smart Space in Gorizia?
Last week we visited together with GO! 2025 the Smart Space located in the headquarters of the Fondazione Carigo, which offers visitors the opportunity to learn about the history of the Gorizia region in an interactive way.
Smart Space is a digital exhibition space dedicated to art, culture and landscape narration.
On the occasion of the 30th anniversary of its activity, the Foundation proposes within the Smart Space, an unprecedented journey through the history of Gorizia, to tell the story of how the city has developed over time, highlighting facts, people, trades and works that have outlined the character and face of the city.
The Fondazione Carigo has made the exhibition experiential with new technological acquisitions, that are composed of an "Immersive experience" area and one dedicated to "Touch screen", followed by the "Virtual world" the area dedicated to virtual reality experiences.

The Carigo Foundation has made the exhibition experiential with new technological acquisitions, as part of it is dedicated to interactive displays and part of it is a VR experience.
This technological innovation can be found as part of the exhibition on the history of the Gorizia region in their exhibition space in Gorizia, in the museum at the top of St Michael's Hill, where there is an exhibition that takes the visitor back to the First World War, and in the Viattori Garden, where you can admire a collection of plants from all over the world, whatever the season.
One of the most important points in the development of this new space by the Fondazione Carigo was the issue of sustainability, as with the Smart Space, the exhibits created will in fact never be discarded but will form a digital archive that can always be consulted over time.

More information about the Foundation and the project can be found here SMART SPACE CARIGO FUNDATION

You can book your visit here BOOK A VISIT