Info day SPF GO! 2025 in Venice: new places and live streaming available
03.02.2023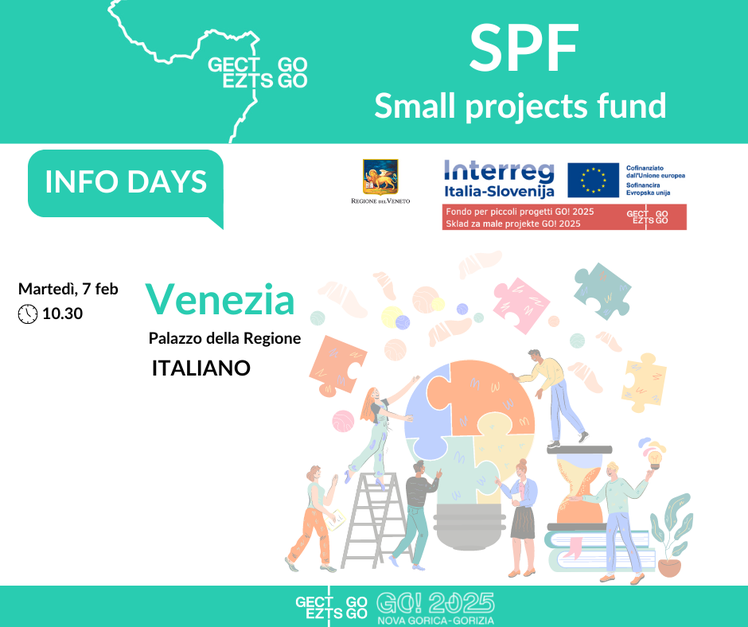 We are pleased to inform you that registrations have reopened for the Info day dedicated to the Small projects fund (SPF) GO! 2025 which will be held in italian language in Venice on Tuesday 7 February starting at 10.30.
The Veneto region has also made possible a live streaming of the event which you can follow by registering in advance.
To register for the live event or via online streaming, click here INFO DAY SPF VENICE.
See you on February 7 at 10.30 (registrations starting at 10).