Opening of the exhibition Jews in Gorizia
21.11.2023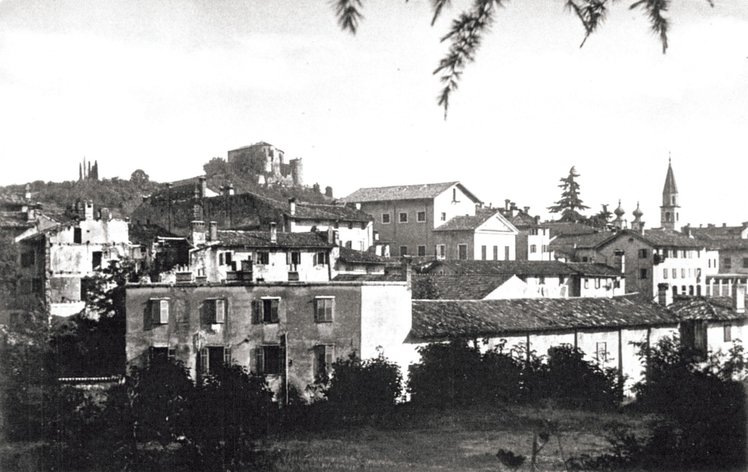 The opening of the exhibition Jews in Gorica, was held on Wednesday, November 22, in the former Jewish morgue in Rožna Dolina (Vipavska cesta 16b, 5000 Nova Gorica). It is a transfer of the exhibition of the Center judovske kulturne dediščine Maribor Center for Jewish Cultural Heritage in Maribor (Center judovske kulturne dediščine Maribor, which was translated into Italian for the European Capital of Culture 2025 Nova Gorica - Gorica, with the addition of a chapter on the medieval period. The exhibition was opened by the creators of the exhibition, Dr. Renato Podbersič, and the director of the Maribor Synagogue, Prof. Boris Hajdinjak.
The exhibition Jews in Gorizia presents a brief history of the Jews and the Jewish community of Gorizia, their involvement in the cultural and economic development of the city, the persecution and destruction of the community during the Holocaust, the attempt to rebuild it after World War II, and the annexation to the Jewish community of Trieste in 1969. A special chapter is devoted to the former cemetery of the Gorizia Jewish community in Rožna Dolina, near Nova Gorica. Today it is the largest preserved Jewish cemetery on Slovenian territory and one of the most important remnants of Jewish heritage in Slovenia.
Gorizia was known as the Jerusalem on the Isonzo, and Jews were probably present in Gorizia from its founding. They played an important role in the history of the city and the country, as evidenced by the streets that bear their names, but today only a few Jews live in Gorizia.
The exhibition marks the beginning of a project included in the official program of the European Capital of Culture 2025 under the name Little Jerusalem: how can the cemetery become a space for dialogue between different communities? The project examines the possibilities for the development and renewal of spaces of memory.
The exhibition is open to the public every Wednesday and Friday in December 2023 (until Wednesday 27 December 2023 inclusive) from 16:00 to 18:00.