EGTC GO at the Franco-Italian Cross-Border Cooperation Symposium
20.06.2023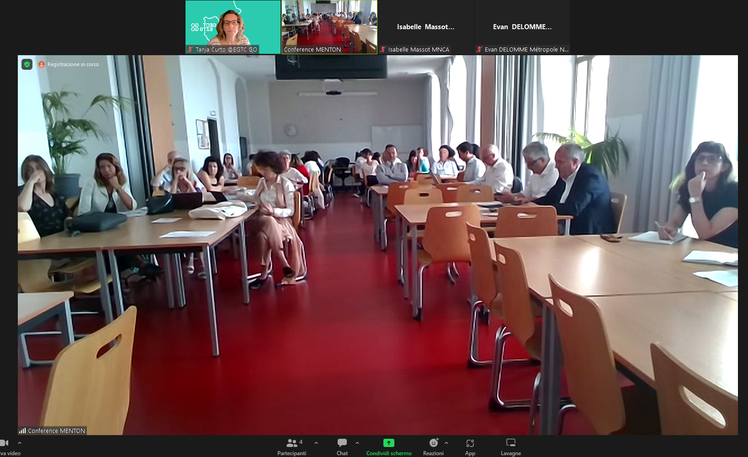 The EGTC GO presented its experience at the First Symposium on Franco-Italian cross-border cooperation at SciencesPo in Menton.
The aim of the symposium was to make the DITER research-action-collaboration platform available to researchers and territorial actors by contributing to enriching the "cross-border culture" in the "Southern Alps-Italy-France-Monaco" basin area.
One of the panels was devoted to the opportunities, challenges, obstacles and problems of a European Grouping of Territorial Cooperation (EGTC) in multilevel (French-Italian-Monegasque) management for the territorial development of the "Southern Alps-France-Italy-Monaco" space. The presentation included an exchange of best practices and know-how of the existing EGTCs, EGTC Eurodistrict Pamina (Lauterbourg - Alsace), EGTC Parc européen Alpes-Maritimes Mercantour Violaine Tironi (Nice), EGTC Euregio Italy-Austria and our EGTC GO on the border between Italy and Slovenia.
We are happy to see more and more cross-border areas joining forces to overcome the obstacles of life on the border.
Related projects

GO! 2025 - European Capital of Culture 2025

Sfoglia online BidBook2 GO2025 ENG Preview WHAT IS IT ALL ABOUT? The title of European Capital of Culture is given every year to two cities of two Member States of ...

Read more