"GO! Borderless: addressing problems and finding solutions" conference
26.09.2023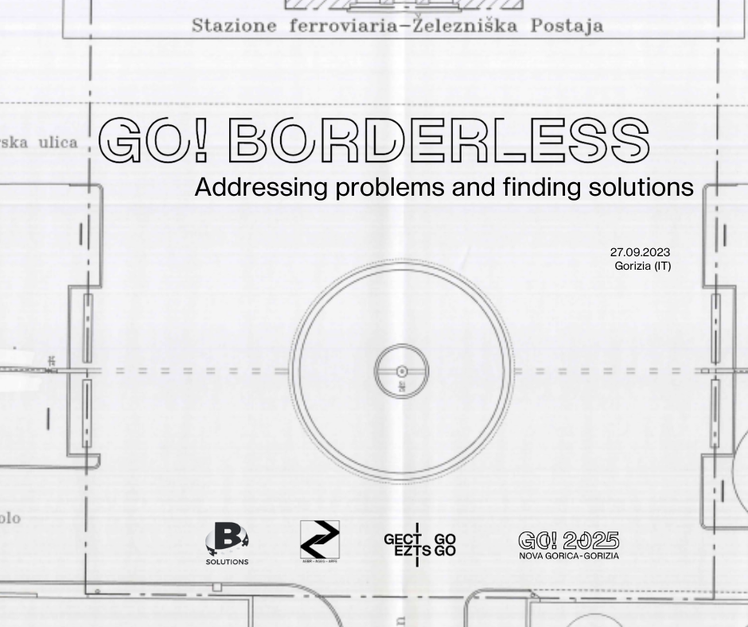 The EGTC GO is organising a tecnical conference entitled: "GO! Borderless: addressing problems and finding solutions", to be held in Gorizia, on the 27th of September 2023.  
We will share the results of the undergoing analysis of the b-solutions case implemented by the EGTC GO for the cross-border Piazza Transalpina/Trg Evrope Square. Together with important guests from other European border regions we will present the existing solutions for cross-border problems and explore new ways of solving them.  
The cities of Nova Gorica (SI) and Gorizia (IT) will be European Capital of Culture (ECOC) for the year 2025. The heart of the entire programme is the cross-border square, divided between Italy and Slovenia. Organising cultural events on the same square, however, is time-consuming and costly for the organisers, as they had to know and consider the regulations of two different states, comply with procedures, and apply for permits in both states.    
If not resolved, these issues could hinder the very success of the European Capital of Culture GO! 2025, which wanted to find in the Transalpine Square/Trg Evrope its symbol of the European spirit.    
The conference is destined at decision-makers at European, Provincial and Ministerial level with the aim to discover solutions we have outlined with legal support, financed at European level by the Association of European Border Regions, and to encourange them to make a difference by contributing to the success of the cross-border European Capital of Culture, while marking an important step forward in European cooperation.