Bands selected to take the stage at Casa Rossa before the icon of rock announced
26.09.2023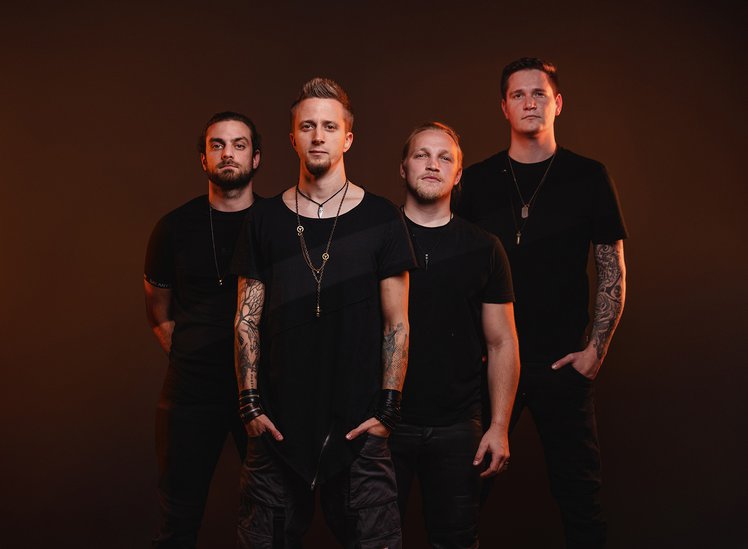 70 applications received by EGTC GO to open the Patti Smith concert in Gorizia
Announced the bands selected to take the stage at Casa Rossa before the priestess of rock: they are Imset and Overlaps
Warming up the audience before an important concert is one of the milestones for all musicians. And the event on 5 October promises to be truly 'historic' before it even happens: not only because a name of the calibre of Patti Smith will be on stage, but also because this performance - free and open to all - will take place in a space that for decades meant border and separation, while now it is one of the connecting areas between Gorizia and Nova Gorica.
This is probably the alchemy that motivated as many as 70 local music groups - both Italian and Slovenian - to respond during the summer to the notice published by GECT GO, feedback that led to a long selection process together with the event management.
After much listening and technical evaluation, a Slovenian and an Italian band - respectively from Domžale (SI) and Pordenone (IT): Imset and Overlaps - were chosen to take the stage at the Red House square in Gorizia on Thursday 5 October.
"We were impressed by the quality and variety of musical proposals received," says EGTC GO director Romina Kocina, "and we hope to be able to involve other interesting bands among the candidates in the next events organised in the framework of the European Capital of Culture 2025.
Imset are a promising Slovenian rock band, consisting of singer Jaka Peterka, bassist Jaka Ažman, drummer Blaž Horvat and guitarist Žiga Janeži. In 2018 the group released their first album 'Persona' and in 2021 they successfully participated in the International Songwriting Competition (ISC) promoted by a US organisation (members of Coldplay and Linkin Park were on the jury that year). The public in and around Ljubljana is also familiar with the Imset because of a unique performance during the pandemic: the band members hung themselves with a rope from a 70-metre high tower in order to play a live concert.
The Overlaps are an altpop/rock band that got off to a successful start in 2016: their debut single 'On Monday' was in rotation for six weeks on Virgin Radio Italy. Then followed a stint as a supporting band: in 2018 they were supporting band for The Rasmus on their European tour, performing 27 concerts in twelve different countries. This experience was repeated again in the last year, touching historic British stages such as the O2 Forum Kentish Town in London, the O2 Ritz in Manchester, the O2 Academy in Bristol and Rock City in Nottingham. During this last tour they presented their new single 'Love Coma', which precedes the release of their third album, scheduled for this autumn. The band currently consists of Gloria Piccinin (vocals), Stefano Galioto (bass), Marco Marinato (guitar) and Stefano Guglielmo (drums).
The event on 5 October is promoted by GECT GO in collaboration with the Municipality of Gorizia and Zenit Srl, among the events leading up to GO! 2025.
The gates will open at 5.30 p.m. and the concerts will start at 6 p.m.
All useful information and practical directions concerning the event will be published on this site.