EGTC GO signed a COOPERATION AGREEMENT with the Association of the Carpathian Euroregion Poland
15.04.2023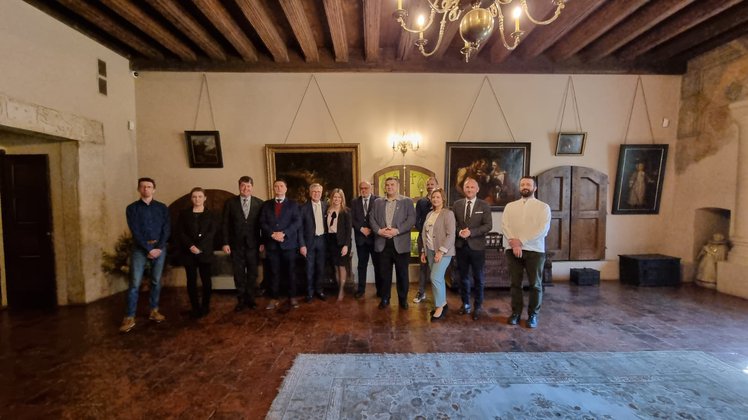 The EGTC GO signed a cooperation agreement with the board of the Association of the Carpathian Euroregion Poland in Łańcut.
The signed agreement is the first that the Carpathian Euroregion Poland has concluded with an association from outside the Carpathian region.
In the Carpathian region, the Association of Carpathian Euroregion Poland has more than 1,000 such partners. This agreement is, as the vice-president of the association Dawid Lasek said, an attempt to create an experimental network of cooperation between Euroregions that do not border each other.
In this financial perspective of the EU, the EGTC GO launched a small projects fund in the Interreg Italy-Slovenia programme and, among other things, wants to benefit from the good experience of the association Euroregion Karpacki Polska.
The EGTC GO president Paolo Petiziol recalled the common history of the inhabitants of these remote regions. They were all once part of the Austro-Hungarian monarchy. Part of the cooperation between the regions is also to take care of historical memory.