42nd 'SERGIO AMIDEI' INTERNATIONAL AWARD FOR BEST SCREENPLAY
11.05.2023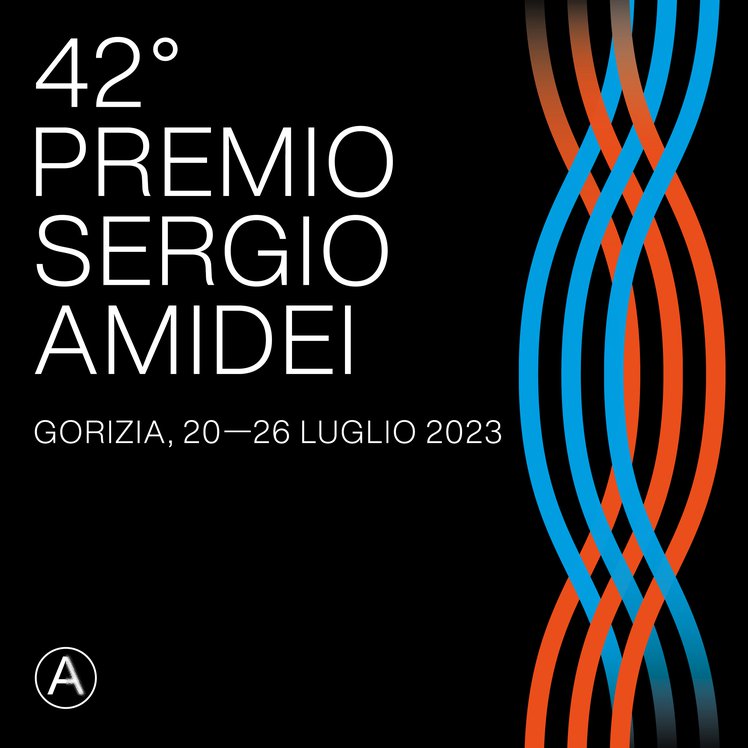 The theme of the 42nd International Prize for the Best Screenplay "SERGIO AMIDEI", that will be held in Gorizia from 20 to 26 July 2023, is "INDEPENDENT" and it is from this concept that graphic designer Leonardo Lenchig Andres (Graphic Opera) started, working in synergy with the "Sergio Amidei" association to develop together an image that would embodie the Prize, but also about the city that hosts it.
"The graphic sign has several meanings," says Lenchig, "the interweaving of the events of a screenplay that follow one another to form the story, but also two cultures, two countries, two cities (GO! 2025) that come together in a shared path, sharing meeting points."
The designer has synthesised in the sign what distinguishes independent films, a subject that breaks away from the usual stereotypes of the various film genres together with the important feature that will characterise all the editions of the Award until 2025, the year in which Nova Gorica and Gorizia will be the European Capital of Culture, namely the cross-border dimension. The result of the 2023 image is therefore a simple and impactful graphic sign with a sinuous shape, conceived also to be used in motion - as it is a film award - with the lines dynamically creating and intertwining.
The 42nd "Sergio Amidei" International Prize for the Best Screenplay is organised by the "Sergio Amidei" Cultural Association, Dams - Disciplines of Audiovisual, Media and Performing Arts, Inter-athenaeum Course of the University of Udine and Trieste, and the Palazzo del Cinema-Hiša Filma Association with the patronage of the Italian Federation of Cinema d'Essai FICE, Agis Tre Venezie, ANAC and Associazione 100autori.
For over 40 years in the world of culture and cinema, Gorizia is the sinonim for Premio Amidei. The long and now legendary list of jurors and guests who have animated Gorizia over the last four decades is remembered with emphasis and importance by all the main protagonists of contemporary, national and international cinema. And once again, also in 2023, the Prize will enlighten Gorizia with some of the most important names of the seventh art present in the city for the occasion.
You will soon be able to find more information on the website https://www.amidei.com/