GO!2025 candidacy at the prestigious cultural festival "La Milanesiana"
21.05.2019
Milano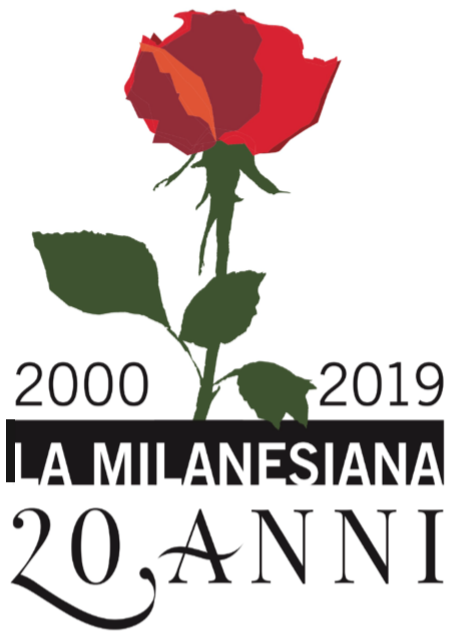 Nova Gorica-Gorizia's candidacy for European Capital of Culture 2025 (GO! 2025) lands in Milan, within one of the most important cultural festivals in Italy. For its 20th edition La Milanesiana will in fact host three events dedicated to GO! 2025 and grouped under the title "The cross-border Milanesiana. For Nova Gorica-Gorizia candidate for European capital of culture 2025 ". A great opportunity for visibility for the two cities, which will have the opportunity to make themselves known and culturally promoted not only throughout Italy, but also abroad. The Milanesiana, conceived and directed by Elisabetta Sgarbi, is characterized by the dialogue between different arts and the presence of international guests, including Nobel laureates. The twentieth edition, scheduled from 10 June to 23 July in various Italian cities (in addition to Milan, also in Rome, Turin, Naples, Florence, Venice, to name just a few), includes 43 days of festivals, 66 meetings, 13 exhibitions , 212 international guests, 15 nations represented. Also scheduled are three events dedicated to cross-border Milanesiana. The detailed program of the event was presented at the Piccolo Teatro in Milan on Tuesday 21 May, in the presence of the mayor of Nova Gorica, Klemen Miklavič, and Rodolfo Ziberna, the first citizen of Gorizia, to whom Elisabetta Sgarbi reserved a special space. Miklavič and Ziberna, also accompanied by Neda Rusjan Bric, team leader of the candidacy, had the opportunity to explain the reasons for the candidacy without borders.
The first appointment of La Milanesiana Transafrontaliera is scheduled for Thursday 27 June, at the Galleria Jannone in Milan. At 6 pm, in the presence of Miklavič and Ziberna and the artistic coordinator Bric, the exhibition "From the sky and the sea" Franco Dugo's landscapes and Mateja Benedetti's clothes will be inaugurated. Franco Dugo, painter born in Grgar (Slovenia), has always worked and lived in Gorizia. His works are part of private collections in Italy and abroad and can be seen in numerous galleries and museums of modern and contemporary art. Mateja Benedetti, Slovenian stylist and costume designer, is the creator of the Matea Benedetti brand, a responsible brand with low environmental impact. The high fashion creation, which will be presented in Milan, is made from biodegradable fabric- apple scraps.
On Friday the 28th of June at 9 pm, at the Piccolo Teatro Studio Melato in Milan, a lectio magistralis by Claudio Magris will be held entitled Cosa posso sperare (What can I hope for). Claudio Magris, writer, Germanist and critic from Trieste, also proposed the theme of the 20 edition of La Milanesiana (Speranza).
Saturday, July 6 at 12, at the Gallerie Italia in Piazza Scala there will be a literary event entitled Viaggio in Italia e nel Mondo (Journey to Italy and the World). After institutional greetings from Miklavič, Ziberna and Bric, there will be a literary prologue from the film actress Lučka Počkaj, who will read the texts of the Slovenian poet and literary critic Srečko Kosovel. There will also be readings by Tatjana Rojc (writer and literary critic) and by Giordano Bruno Guerri, historian, essayist and journalist, director of the Fondazione Vittoriale degli italiani.