A year ago, Mayors Miklavič and Ziberna signed the ECOC2025 candidacy agreement
25.05.2020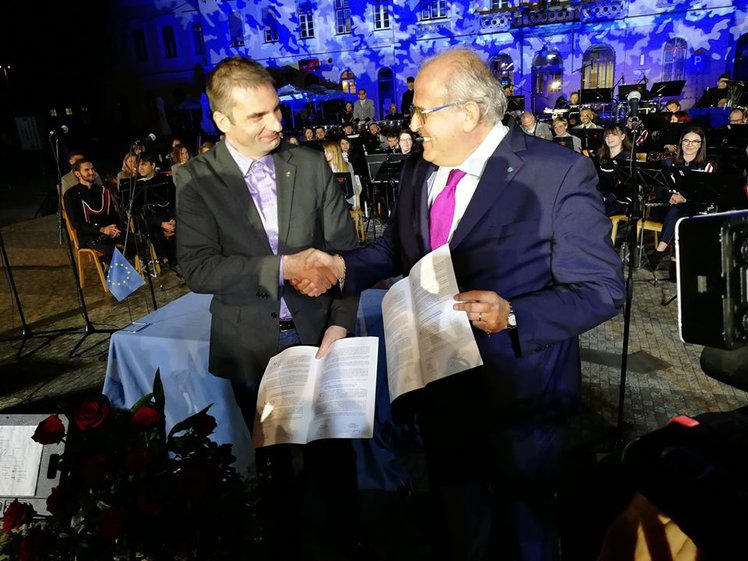 On May 25, 2019 Klemen Miklavič and Rodolfo Ziberna officially signed the ECOC 2025 candidacy agreement in Transalpina Square. The signature was affixed in Transalpina/Trg Evrope square, in the context of Go!Borderless, the event organized by the Municipality of Gorizia, Mestna občina Nova Gorica and the European Grouping of territorial cooperation EGTC GO to officially launch the cross-border application, which has already successfully passed the first selection phase and has landed in the final.

On the same day, the office that is handling all the necessary activities for the application was inaugurated.
The office is located in Piazza Transalpina / Trg Evrope, a symbol of the collaboration between the two cities, which, as part of the GO!2025 application, will also be redevelopmented through an international ideas competition under the auspices of the UIA, Union Internationale des Architectes - International Union of Architects and according to UNESCO standards.