Study on providing public transport in cross-border regions – mapping of existing services and legal obstacles
14.02.2022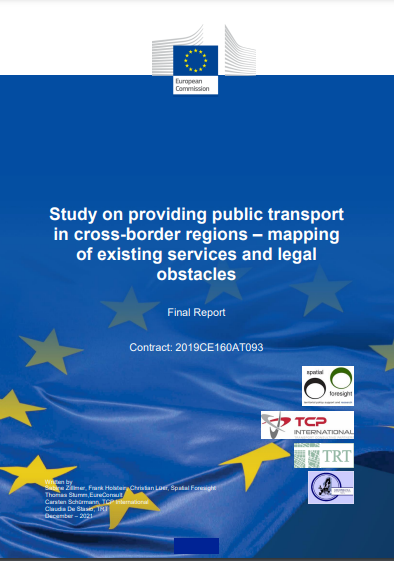 The European Commission has published the "Study on providing public transport in cross-border regions – mapping of existing services and legal obstacles".
Various case studies of cross-border areas are attached to the report, among which we also find the analysis of the situation of our two Gorizie.
This study concentrates on the analysis of cross-border public transport services (CBPT). It presents an inventory of CBPT routes and services as of 2019/2020, which can be accessed in a web viewer and analyses the availability of these services in EU border regions. The analysis shows that availability of services and their modes differ heavily across the EU, with some border areas lacking any CBPT despite potential demand. The study analyses the obstacles and solutions related to the provision of CBPT and illustrates these more in-depth in case studies. Most obstacles are due to administrative issues but there are also obstacles related to the legal framework or other issues. Case studies also highlight the benefits of CBPT for residents in border areas.
The report closes with some policy pointers for stakeholders and administrations at different levels of governance.