Second conference for Bridge project
25.05.2022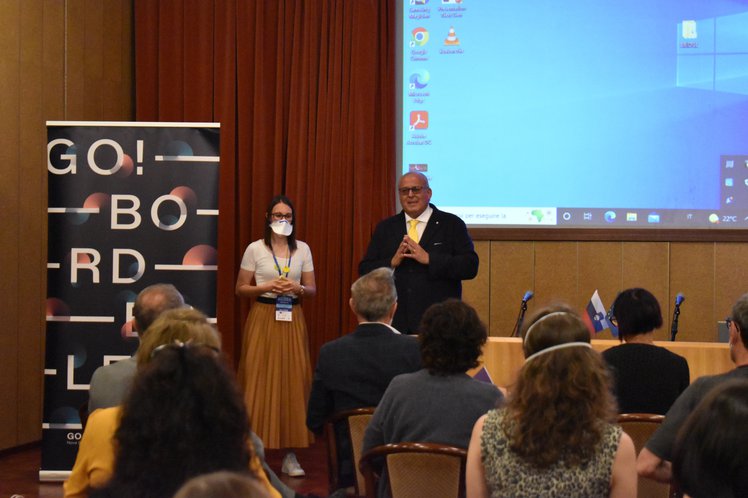 On the second day of the Bridge conference, the European delegates of cross-border projects were welcomed at the Kulturni Dom in Gorizia by sindaco Rodolfo Ziberna, who brought his greetings.
Like yesterday, this second day was also a forum for exchanging good practices on cross-border projects.
After yesterday's visit to the Castle and via Rastello, today's afternoon was dedicated to discovering the monastery of Castagnevizza, the park of the Municipality of Gorizia and the footbridge on the Soča in Salcano.
This was the final moment of the third European meeting within the Bridge - Building Relationship into a Democratic Goal for Europe project, which was an opportunity for intense collaboration and mutual knowledge.
The next meetings will be held on the Serbian-Bulgarian and Latvian-Lithuanian border.