Rolf Norås shared with us his knowledge and experience on 12 ECoC
07.09.2022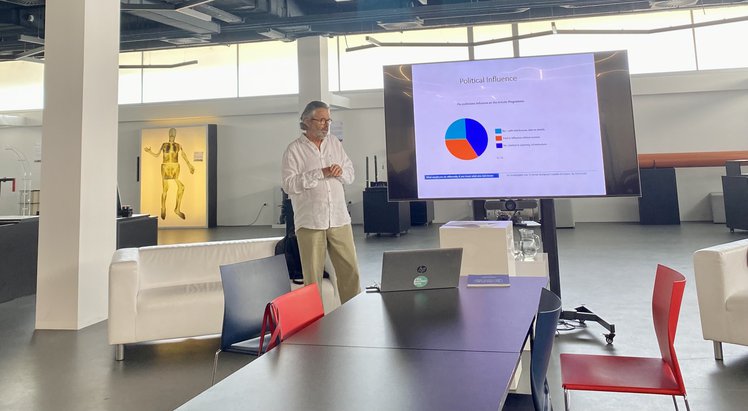 On the occasion of the tenth anniversary of Maribor European Capital of Culture, Rolf Norås, who led the candidacy and the CEC Stavanger 2008, stopped in Nova Gorica.
He presented his book "What would you do differently if you knew what you know now? An investigation into 12 former European Capitals of Culture. " 
His knowledge gave us an opportunity to learn about the best and worst practices of twelve different past Capitals of culture. In our preparations for the year 2025, sharing experiences and knowledge of others past European capitals of culture is precious because it will help us avoid obstacles that others faced and learn from their mistakes.