Presentation of "Nova Gorica-Gorizia European Capital of Culture 2025" in FAB LAB Urban Center in Trieste
26.10.2022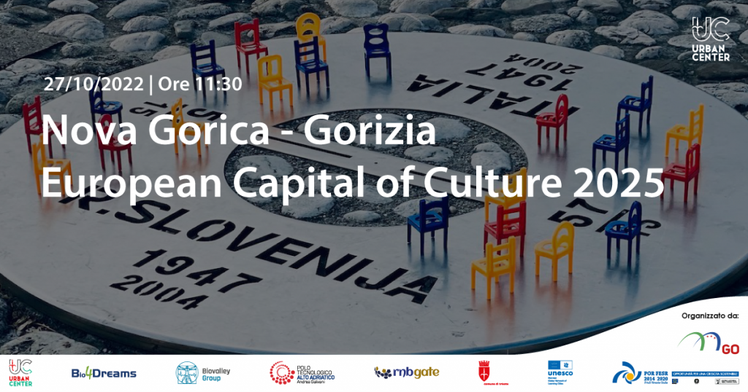 Tomorrow you can participate in the presentation event of the "Nova Gorica-Gorizia European Capital of Culture 2025" cross-border project within the FAB LAB Urban Center in Trieste.
The presentation will take place from 11.30 to 13.00 and you can participate online by clicking here.

Come and discover with us the program of the CROSS-BORDER European Capital of Culture.
Related projects

GO! 2025 - European Capital of Culture 2025

Sfoglia online BidBook2 GO2025 ENG Preview WHAT IS IT ALL ABOUT? The title of European Capital of Culture is given every year to two cities of two Member States of ...

Read more