Our director Romina Kocina at the Euregio Talk! Meeting "European integration and cross-border cooperation"
14.06.2022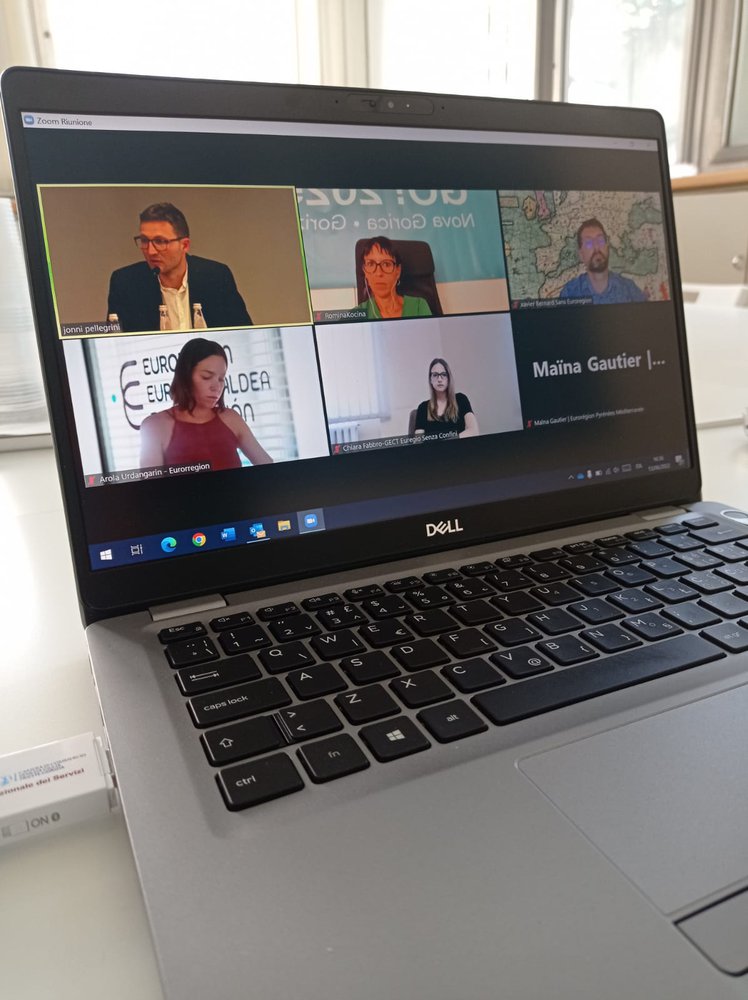 Monday 13 in the Buonconsiglio Castle in Trentothe final conference of the Euregio Talk! took place. 
This was the last of a cycle of meetings that aimed to be an occasion of dialogue on european integration and cross-border integration. 
The first three meetings were about territorial, social, and economic cohesion. The topics discussed were mobility and climate change, european cohesion with its citizens, education, and tourism. 
This last meeting was organized by EGTC / Euregio Tirolo-Alto Adige-Trentino, in collaboration with EURAC Research, Innsbruck University, Trento University, and Fondazione Museo Storico del Trentino. The meeting was hosted by EGTC / Euregio Tirolo-Alto Adige-Trentino director Maurizio Fugatti, who is also president of the autonomous province of Trento, and continued with three panels on tourism, professional training and work, and mobility and climate change. 
Our director Romina Kocina brought the experience of EGTC GO in cross-border cooperation projects to the round table that was held in the afternoon. 
Such occasions are fundamental for the sharing of best practices across European Groups for Territorial Cooperation across Europe.