Isonzo – Soča in progress 🚧
03.08.2022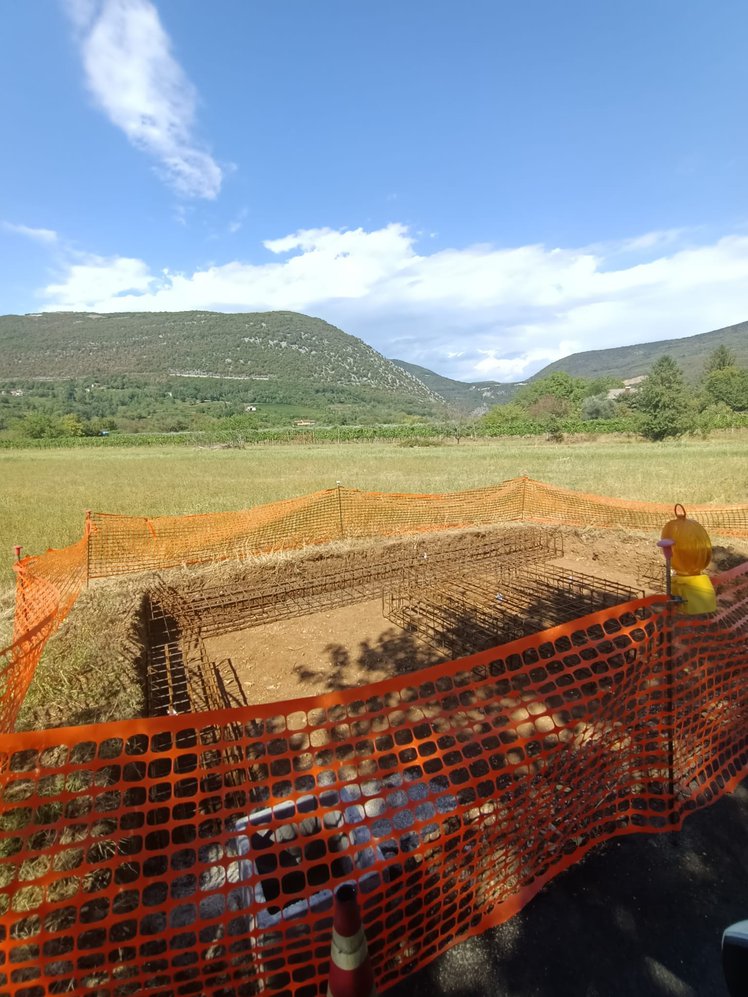 Yesterday we went to via Cordaioli and via degli Scogli to see how the works for the cycle path of the Isonzo - Soča Cross-border Park project are progressing
What you see in the photo below is the almost completed installation of the draining concrete in via Cordaioli.
Draining concrete is perfect for the construction of cycle paths because it allows water to flow out without forming puddles and is very resistant
We then went in via dei Campi, where our cycle path will cross the splendid Gorizia countryside! Here, are being concluded works for the construction of a rest area, which will allow you to enjoy the vast area for a break in the shade.
The final layer of stabilized earth will then be placed on the substrate.
🚲 Get your bikes ready, it will soon be time to use them!
🇪🇺 The Isonzo-Soča project is funded by the Interreg Italia-Slovenija 2014-2020 Program