Mental Health Task Force Meeting on Individual Health Budget
15.02.2019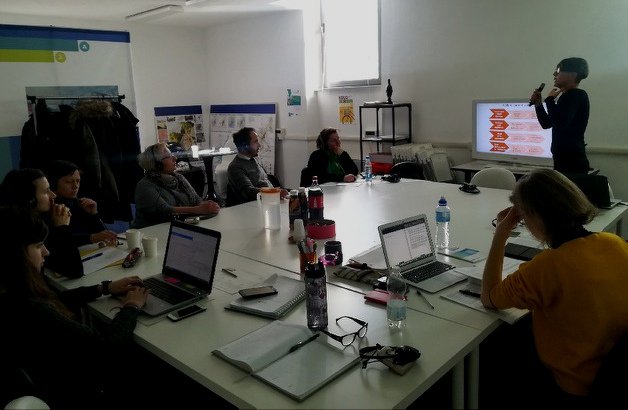 On Tuesday the 12th of February, the Slovenian members of the Mental Health Task Force of the Salute-Zdravstvo project received special training on the individual health budget, a tool for social and labour inclusion of people with mental health problems, which is already used in Italy, but is not known in this form in Slovenia.
The training took place at the headquarters of the EGTC GO and was held by Morena Furlan and Sari Massiotta, experts in introducing and managing individual health budgets as part of social reintegration. The individual health budget enables people with mental health problems to reintegrate themselves into social and working life. The project is carried out under shared management with partners selected through a public tender. In the afternoon, the Italian members of the Task Force joined their Slovenian colleagues to define a common methodology and lay the ground for the launch of a selection procedure of partners that will co-manage cross-border projects relating to the individual health budget. The mixed group therefore set out the basis for the tender which will be published in spring.
The Salute-Zdravstvo project is financed under the Interreg V-A Italy-Slovenia 2014-2020 Programme. 
Related projects

15.02.2019

Mental Health Task Force Meeting on Individual Health Budget

On Tuesday the 12th of February, the Slovenian members of the Mental Health Task Force of the Salute-Zdravstvo project received special training on the individual health budget, a tool for ...

All events