The Bohinj Railway: "A Track for Three Nations" along the Soča River
11.12.2019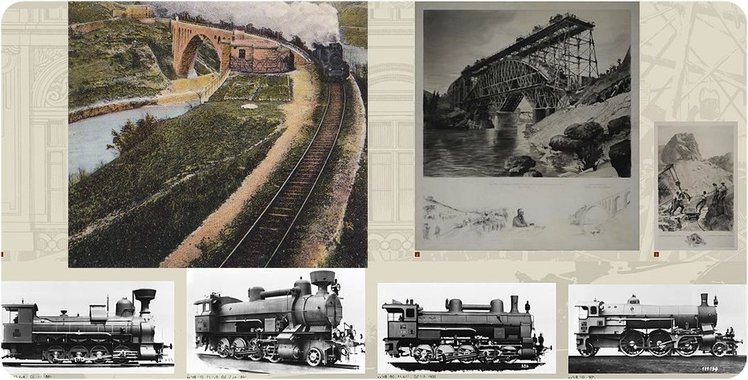 On Wednesday the 18th December at 6 pm, the Transalpina Railway exhibition will be inaugurated in the Hall of the Nova Gorica railway station: "A track for three nations" along the Isonzo river.
The exhibition is a tangible result of cross-border cooperation and wishes to concretely present the Transalpine Railway, its role in the past and today, in the hope of its future enhancement, as a crucial junction for three peoples.
The exhibition was organized by the EGTC GO European Grouping of Territorial Cooperation "Territory of Municipalities: Municipality of Gorizia (I), Mestna občina Nova Gorica (Slo) and Občina Šempeter-Vrtojba (Slo)" and by Kulturni dom Nova Gorica in collaboration with the cultural information point KIT. It is co-financed under the European project "Isonzo-Soča cross-border park", the Interreg V-A Italy-Slovenia 2014-2020 program, the European Regional Development Fund and national funds.
The exhibition will be open during the opening hours of the Nova Gorica railway station, admission is free.
Related projects

ITI Projects - Isonzo-Soča

The Soča-Isonzo is a 138-kilometres long river that originates in the Julian Alps in north-western Slovenia and flows into the Adriatic Sea in Italy. The river represents a shared heritage ...

Read more