EGTC GO wins the EGTC Award 2022
25.11.2022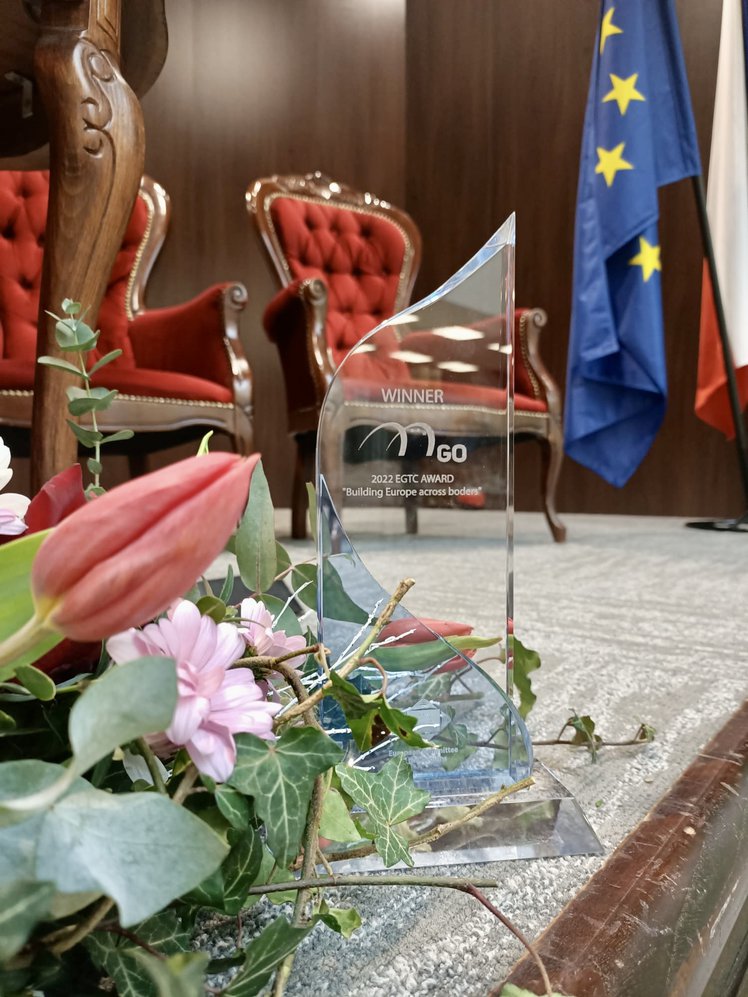 The jury of the European Committee of the Regions (the CoR is the assembly of local and regional representatives of the European Union with an advisory function to the Commission, the Council and the European Parliament on all matters that may have repercussions at regional or local level) has awarded to our EGTC GO the EGTC Awards 2022 "Building Europe across borders". This is a recognition that the CoR delivers every two years to give visibility to the best practices of the European Groupings of Territorial Cooperation (EGTC) in Europe.
At the 12th meeting of the EGTC Platform, which was held on 24 and 25 November 2022 in Liberec, Czech Republic, the director of the EGTC GO Romina Kocina, the deputy director Tomaz Konrad and the project manager of the Salute-Zdravstvo project Lara Devetak, attended the award ceremony and presented the ITI Salute-Zdravstvo project funded from the Interreg Italy-Slovenia Programe 2014-2020, which led the EGTC GO to obtain this great recognition in Europe. The project attracted the interest of the jury due to its strong cross-border impact in the field of public health  services, especially for the weakest groups. As part of the project, steps were taken to modernize the health and social care facilities on both sides of the border and to integrate skills also through the training of cross-border teams. The role of the EGTC GO as facilitator in the dialogue between the three Municipalities represented in it - Gorizia, Nova Gorica and Šempeter-Vrtojba - and the related local health structures involved is therefore relevant.
The meeting was also a meeting point and exchange of good practices between the various EGTCs present on the European scene, to start new collaborations aimed at creating a borderless European future.