The mayors of the two Goricas and representatives of ZAVOD GO! 2025 were guests in Germany in the other capital Chemnitz
12.07.2022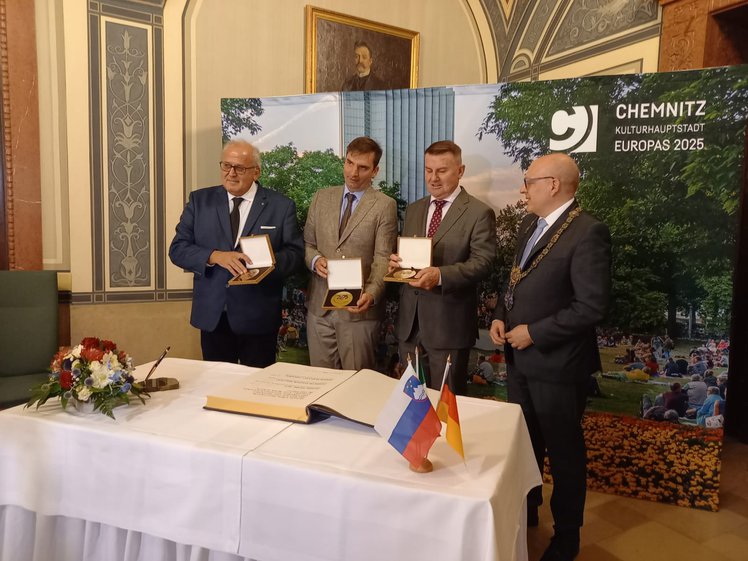 Did you know that there will be three European Capitals of Culture in 2025?
Two European capitals of culture are nominated every year but, since Nova Gorica is a candidate together with Gorizia, this raises the number to three!
To strengthen this special bond, the mayor of Nova Gorica Klemen Miklavič and the mayor of Gorizia Rodolfo Ziberna travelled to Chemnitz, Germany, and were invited to sign the city's golden book.
The ECOC team of Chemnitz then explained to the @GO! 2025 some of their projects with which parallels can be drawn
These opportunities are essential for improving collaboration and sharing ideas and best practices.