A new sewing room is opening in Gorizia
03.09.2021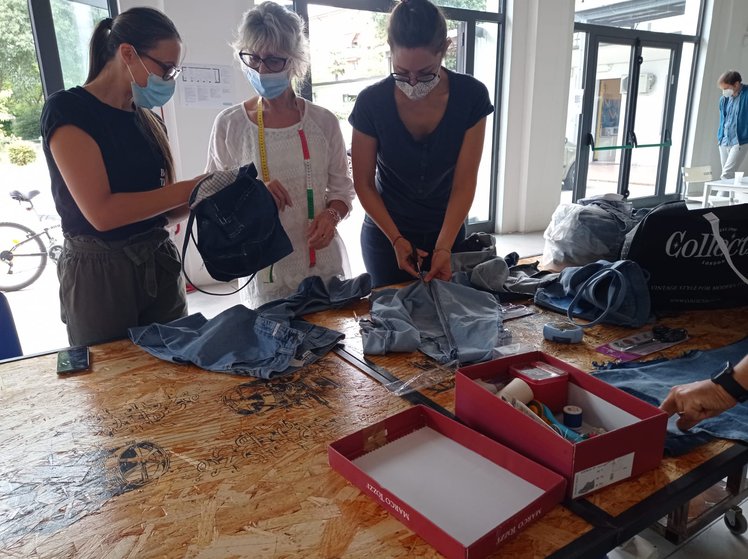 We visited the cooperative that is in charge of our activities connected to health budgets, La Collina, who is ready to launch a new sewing room as part of the Salute-Zdravstvo project.
In cooperation with the Trieste cooperative LISTER, which has already had a successful journey, the initial steps towards a success story are even more focused, so we believe that the pilot project will come to life and include even more people with mental health problems.
The spaces of Magazin will host socializing and work activities for people with mental health problems, who will be able to learn how to sew under the guidance of a working group and thus create various products from recycled material.
We were happy to check out the initial samples of bags made from recycled jeans materials sewed by the participants and although some work is still needed to fully launch the activity, we all wish that in the future the sewing room could also offer people jobs.
The Salute - Zdravstvo project is funded by the Interreg Italy - Slovenia 2014 - 2020 program.