AAC TRAINING - AUGMENTATIVE AND ALTERNATIVE COMMUNICATION
17.12.2020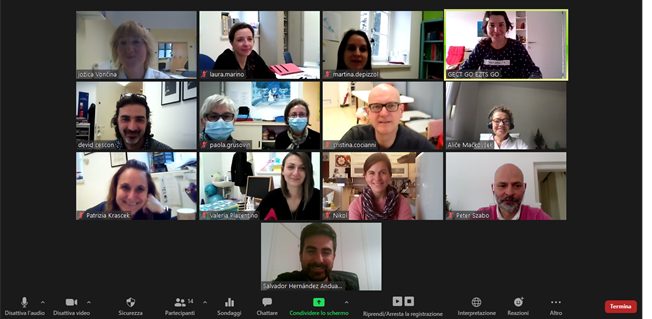 The practical-theoretical training on the AAC method ended today, during which the members of the cross-border task force for autism got to know the different types of augmentative and alternative communication together to further improve their professional knowledge.
Augmentative Alternative Communication is the set of people, materials, environments, experiences, methods, approaches and strategies that serve as a resource to improve the communication possibilities and skills of each individual who, during his entire life or in a moment of it , has needs in the area of ​​communication. The aim is to contribute to the inclusion of the person in her community.

The training was held by Salvador Hernandez Anduaga, an expert in AAC whos curriculum includes:
• Work done in a residence for adults with disabilities.
• Research on the implementation of AAC strategies in a Residence for people with intellectual disabilities, presented at the IX National Congress of the Italian Society of Neurodevelopment Disorders in 2015. The focus of the thesis is the use of PECS with adults, a novelty for the context where it was implemented and with very positive results.
• Volunteering in Bangkok (Thailand) in a reception center for people with disabilities.
• Work carried out in a psychoeducational center in Modena where learning projects are developed in the context of the person's life.
• Advice for Pyramid Educational Consultants.
Who better than the members of the cross-border task force for autism can describe the training undertaken and how this will affect the work in our area:
Devid Cescon, a psychiatrist at ASUGI in Gorizia: "Many children with SLD have difficulty in developing vocal language or have very poor language, not functional to communication. This is related to the risk of developing problematic behaviors, poor social interactions and generally leads to a lower quality of life outlook. AAC can be defined as the integration or replacement of natural language through alternative means of communication. AAC systems are designed to compensate for difficulties in communication if the person has not developed vocal language (Alternative) or as a supplement to language to integrate and improve his communication possibilities (Augmentative). Thanks to the training obtained, the team will be able to apply this knowledge in the treatment of children of the non-vocal spectrum, thus increasing the habilitation response towards them.
The path on AAC will allow the mixed team to design interventions with a focus on communication aimed at users in charge with autism spectrum disorder. In this regard, the team will integrate the skills learned with training on ESDM, developing "augmentative" and "alternative" communication solutions and strategies for those children and young people who have greater difficulties in language development and its use for functional purposes, in all contexts of life. The AAC also requires the preparation and preparation of supports and materials created ad hoc for each user in charge: this work is required within the individualized planning of therapeutic projects aimed at children and adolescents diagnosed with autism spectrum disorder."
Jožica Vončina, speech therapist, General Hospital »Dr. Franca Derganca «Nova Gorica, Stara Gora:» For each individual, the possibility of communication is of vital importance. Thanks to this training we have known the different ways of augmentative and alternative communication and its uses in daily practice. In light of this, we will try to update our work to include new skills. Sharing experiences and learning from each other is always essential to be able to grow professionally. It also leads to the awareness that there are many ways and knowledge to deepen in the future. We work very well as a team and we want to continue our collaboration to always discover new possibilities for growth in our work. "
The Salute-Zdravstvo project has offered many opportunities for training and cooperation that our cross-border task force for autism has always welcomed very willingly, allowing us to broaden the boundaries of personal knowledge on our territory and offer a better, more efficient and more integrated.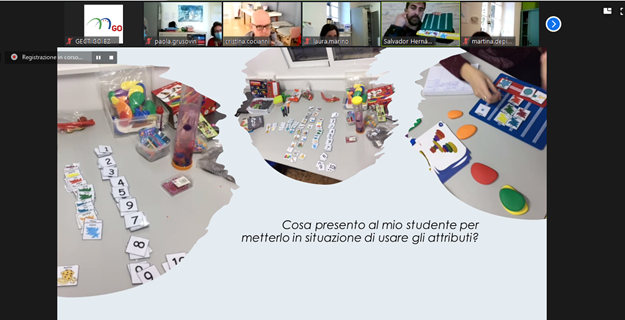 The Salute-Zdravstvo project is funded by the Interreg Italia-Slovenija program 2014-2020.