Signed the contract for lots 3 and 4 of the Isonzo-Soča Project
07.12.2021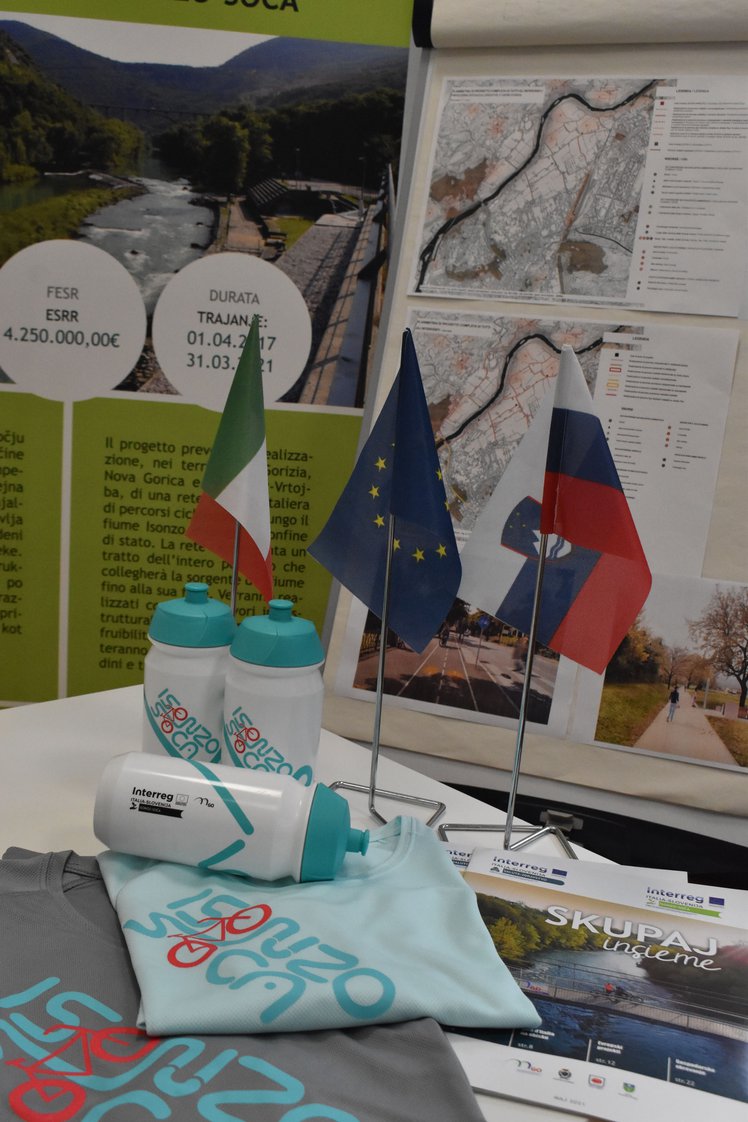 On Tuesday the 7th of December 2021, the contract for the construction of the cycle paths of lots 3 and 4 of the "Isonzo-Soča cross-border park" project - integrated territorial investment projects (ITI) - co-financed by the "Interreg Italia-Slovenija 2014-2020 territorial cooperation program" was signed.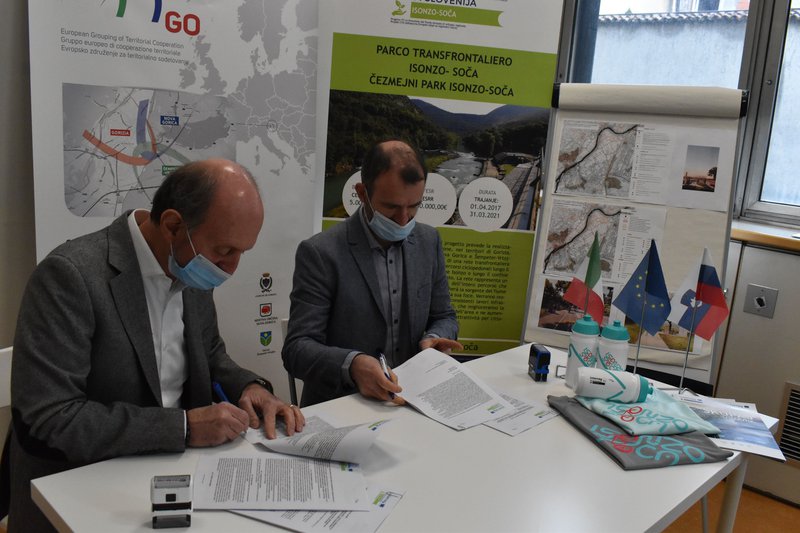 The Deputy Director of the EGTC GO, Tomaž Konrad, and the legal representative of the I.C.I. COOP Soc. Coop. Arl, Marco Seibessi, have signed the document for a total of € 1,682,496.21 plus VAT. The award amount of lot 3 amounts to € 462,632.49 plus VAT, while that of lot 4 amounts to € 1,219,863.72 plus VAT.
In the following week, the necessary samples will be taken for the analysis of the land, the inspection of the construction site areas and the production of safety documentation will be carried out.
The delivery and start of the works was set for January 3, 2021. The project duration is 240 consecutive calendar days, for a total of approximately 8 months.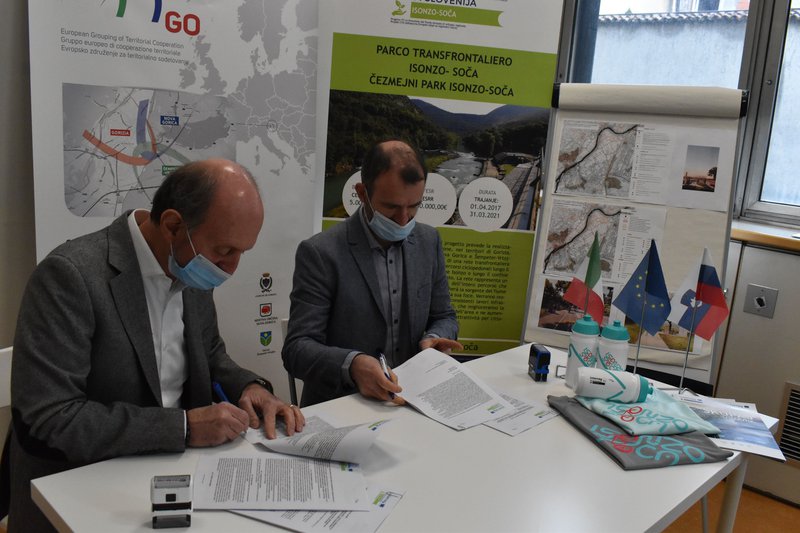 The project includes 14 km of cycle and pedestrian paths, both in urban and agricultural areas. The routes will develop partly through the drafting of vertical and horizontal signs on asphalt and partly with new pavements. The materials foreseen for the new routes are heterogeneous: stabilized soil, draining concrete, draining concrete with photoluminescent aggregates.
The Isonzo-Soča project is funded by the Interreg Italia-Slovenija 2014-2020 Program