Weekend in the sign of the cross-border river Soča/Isonzo
13.10.2022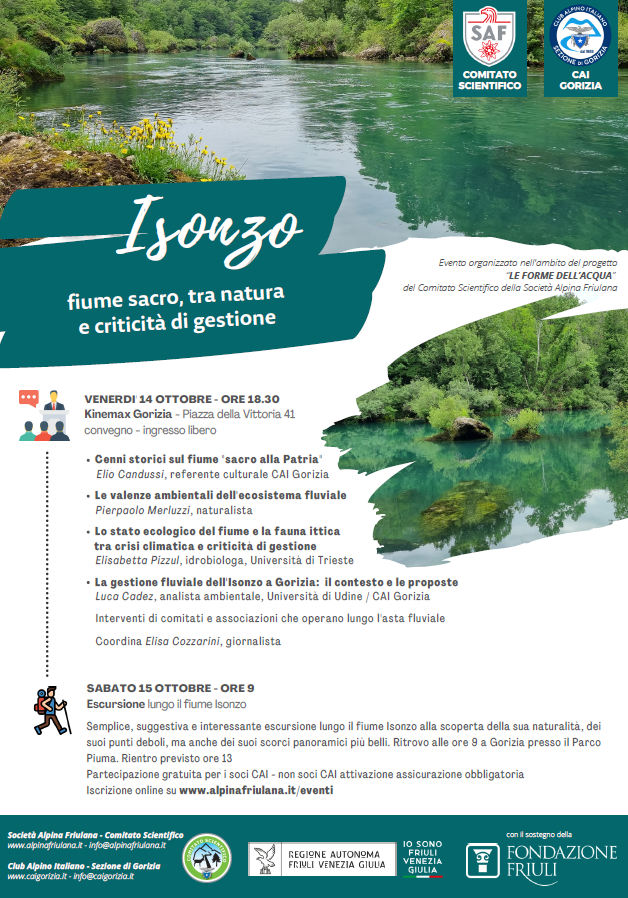 This weekend all the lights will shine on the emerald queen of our cross-border territory.
Friday, 14.10. from 15.45 on in Solkan, you can stop by the inauguration of the suspension bridge over Soča/Isonzo, and then continue in the rivers theme in the evening convention at Kinemax Gorizia, where you can learn more about the historic and ecological significance of Soča/Isonzo.
Saturday morning you can immerge depper in the story of Soča/Isonzo, participating in an organized excursion, starting in Parco Piuma.
May your weekend be emerald!