Results of the International Competition for the Selection of the GO! 2025 and the Coordinated Graphic Image
12.11.2021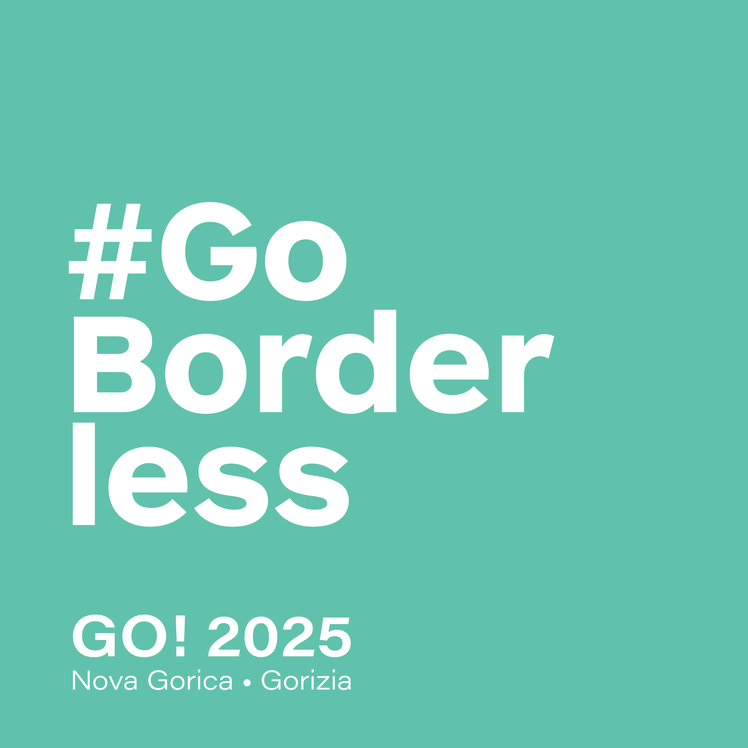 On the 10th of August 2021, the EGTC GO published a call for proposals for a new logo for the European Capital of Culture GO! 2025. To ensure maximum transparency, the call was anonymous, and applications were only submittable in electronic format. The call was open until the 30th of September 2021 at 17:00.
Within the deadline, 51 applications have been received. The Commission, composed by prof. dr. Karl Stocker (president of the commission), Ettore Concetti, Soni Makarovič, Maja Murenc and Dr Kaja Širok, evaluated the concepts presented on the basis of the tender documentation, which required the following:
- an original and recognizable logo that summarizes in a clear way the themes and objectives of the European Capital of Culture
- the logo/branding must contain the representative elements of the project activities, with particular attention to the development of the GO! Borderless concept.
- the logo must be original, innovative and inclusive, it must express coexistence and a community without borders
- the chromatic component must include turquoise, a characteristic colour of the Soča River, which connects both cities and the entire region.
After having examined all the applications received and taken into account the creative solutions provided, the Commission decided to propose the repetition of the call.
The Commission believes that most of the proposals received have used and added elements of other European Capitals of Culture logos in their proposal and did not comply with the requirements of the call. The Commission also considers that a large number of solutions are similar yet creatively distinct one from another and that at the same time the solutions presented are generic and could be applied to any product.
Among the solutions received, the Commission also highlighted the best five for originality and creativity. At the same time, the Commission stressed that, however, none of these solutions is complete and does not include all the elements needed in the context of the European Capital of Culture. Since the structure of the call does not allow the holding of a second round for the best solutions (logos), the members of the commission unanimously decided to propose to repeat the call.
The Commission is firmly convinced that the chosen logo must communicate to society the values and the positive contribution of culture. Citizens of both cities should be able to identify it and feel it as their own. It must represent our region, our values, culture and the artists of every category who will enrich our common space in the coming years.
The fact that the call is repeated does not mean that among the nominations received there is not a possible candidate for the winning logo, on the contrary, we are committed, and we are looking for a logo that proudly represents our history among the European Capitals of Culture.
Go to the official call page