Cycling routes of lot 4, of the Isonzo-Soča project
29.10.2020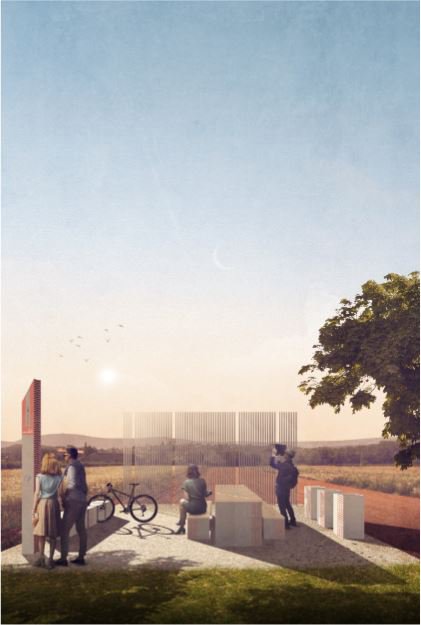 The area of ​​intervention of lot 4, of the project Isonzo-Soča, falls within the territory of the Municipality of Gorizia and covers a portion of the territory that develops around the Isonzo river. The project is set up within a large-scale plan called the Isonzo/Soča Crossborder Park, which has as its objectives the promotion of the characteristic territory of the Isonzo/Soča river, the improvement of the accessibility of the places, the increase of tourist attraction, and the construction of an identifying brand.
The first cycle route connects Salcano to the Ponte del Torrione along via degli Scogli and continues through via dei Cordaioli to the Straccis footbridge. Therefore, it constitutes the Gorizia section of the FVG 5 "Ciclovia dell' Isonzo" as indicated in the Regional Landscape Plan which, from the Straccis bridge, continues along the Isonzo/Soča river in the other municipalities of the Gorizia province up to Grado.
The second itinerary connects via San Gabriele to the Torrione bridge through via Balilla, Largo Nicolò Pacassi, via G.I. Ascoli, via G. Verdi, via Santa Chiara and viale XX Settembre.
The project will unite the networking of all the cycle-pedestrian routes already existing in the area to create a single cycle circuit without interruptions in the territory of the EGTC GO, also creating the connecting stretch on the opposite bank to connect to the Salcano-Plave itinerary.
Some cycle and pedestrian paths will be created in the agricultural area located along the bend of the Isonzo between Salcano and via degli Scogli. The routes will allow the use of a landscape area of ​​great interest, allowing tourists direct knowledge of the production of the Gorizia rose and of the vineyards suited to the production of Isonzo doc wine.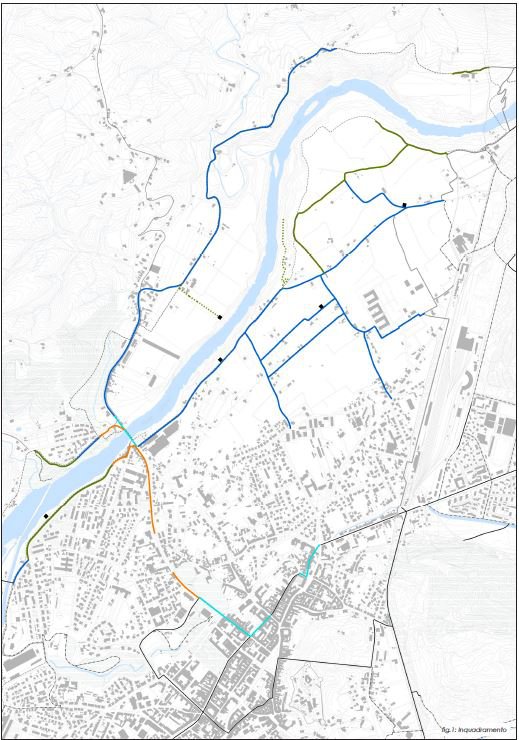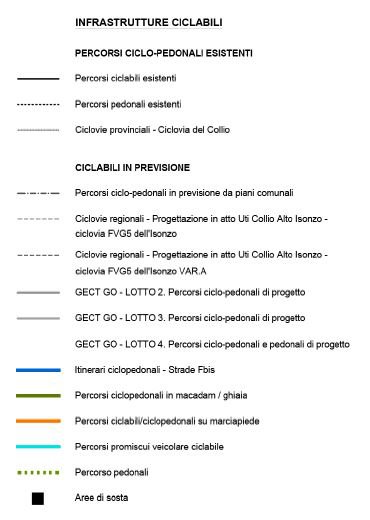 Related projects

29.10.2020

Cycling routes of lot 4, of the Isonzo-Soča project

The area of ​​intervention of lot 4, of the project Isonzo-Soča, falls within the territory of the Municipality of Gorizia and covers a portion of the territory that develops around ...

Read more