European delegations visiting Gorizia and Nova Gorica
24.05.2022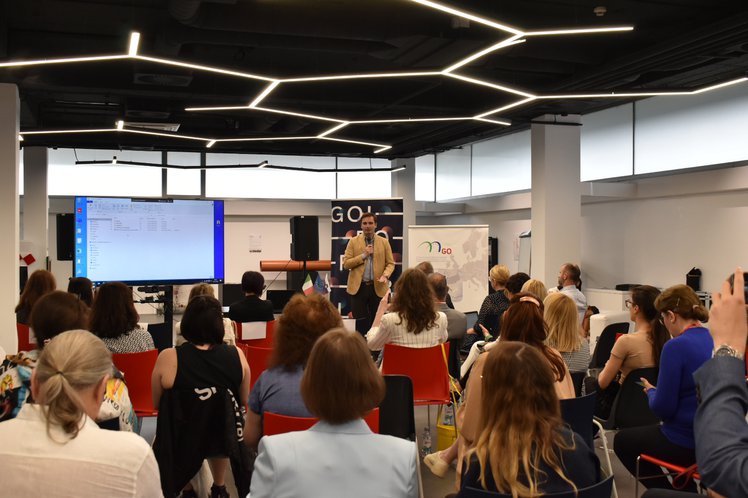 On the first day of the Bridge project, we welcomed the cross-border delegations with greetings from the mayor of Nova Gorica, Klemen Miklavič, the deputy mayor of Gorizia, Stefano Ceretta and the director of the EGTC GO, Romina Kocina.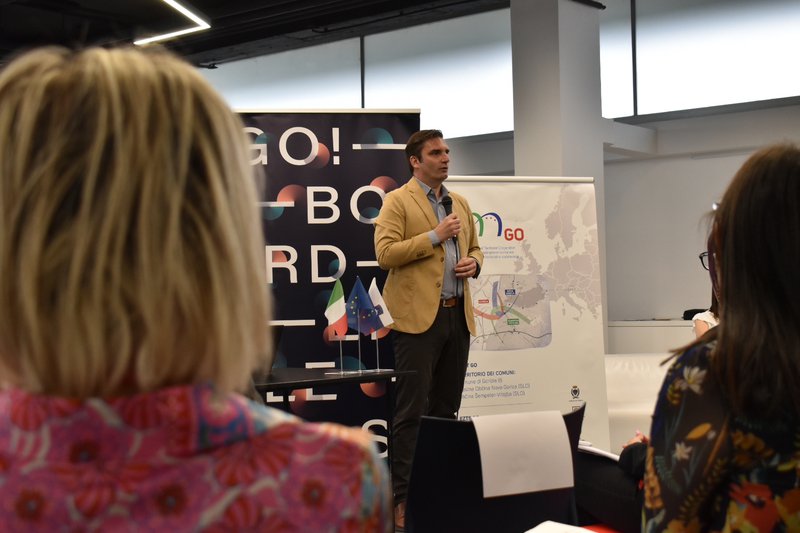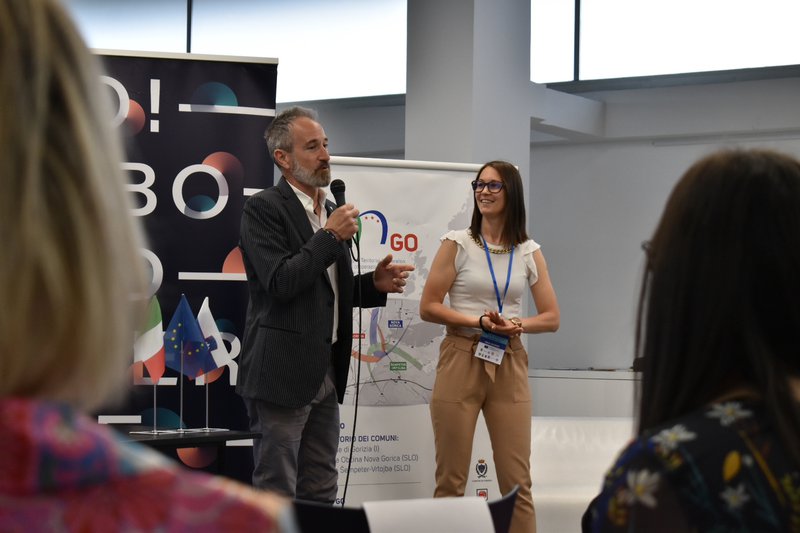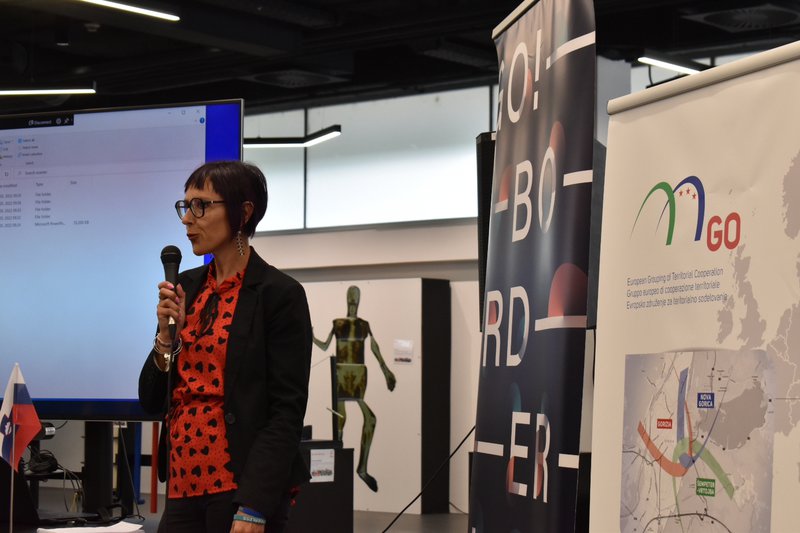 Our conference is part of the series of meetings between representatives of cross-border areas who want to share their good practices.
The first day of works were held at the Xcenter in Nova Gorica. At the beginning, the deputy director of the EGTC GO, Tomaž Konrad, presented the role of our organization, whereas Vesna Humar and Kaja Širok displayed the projects related to the title of Nova Gorica - Gorizia as European Capital of Culture 2025. The various groups presented their projects for the construction of cross-border collaboration. It was, for us and for all the participants, a unique opportunity to discover the initiatives carried out by other institutions in Europe.
In the afternoon a cross-border guided bike tour was held, to discover our territory in the name of sustainable mobility.