Chi è la nuova Direttrice del GECT GO, Romina Kocina?
11.03.2022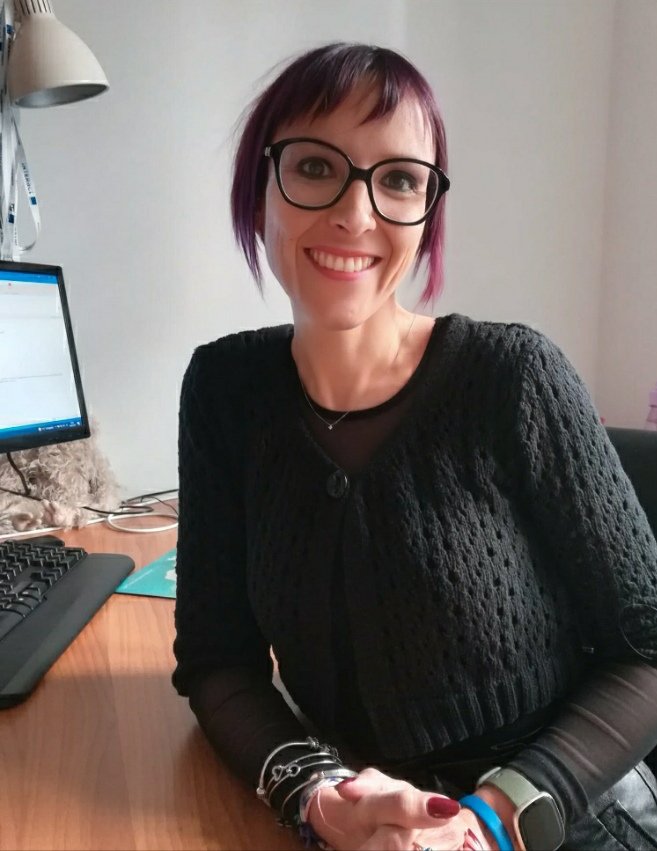 Romina Kocina (1978) è nata a Sempeter pri Gorici, ha vissuto l'infanzia nella casa di famiglia a Miren (Slovenia) per poi trasferirsi con i genitori a Gorizia dove ha concluso tutti gli studi. Goriziana perfettamente bilingue, si definisce transfrontaliera doc. E' laureata in Scienze Politiche - indirizzo internazionale presso l'Università degli Studi di Trieste. Sin dalle prime esperienze lavorative ha dimostrato interesse per il mondo della Ricerca, Innovazione e cooperazione europea. La sua carriera professionale ha avuto inizio con Friuli Innovazione, Centro di Ricerca e di Trasferimento Tecnologico di Udine con cui ha collaborato dal 2004 al 2016 occupandosi di progettazione europea e di trasferimento tecnologico. Nell'ambito del Parco Scientifico e Tecnologico di Udine di Friuli Innovazione, ha contribuito anche allo sviluppo di un'area dedicata al Finanziamento per la Ricerca nelle Imprese, collaborando anche con APRE - Agenzia per la Promozione della Ricerca Europea, con sede a Roma, con cui ha seguito il 7 Programma di R&S Europeo ed, a seguire, Horizon 2020.
Ma è nell'ambito della progettazione Europea che ha concentrato il suo interesse, presentando progetti di cooperazione vincenti che hanno portato all'avvio di numerose iniziative finanziate da fondi Europei realizzate sul territorio regionale in partnership di valenza internazionale, coinvolgendo imprese, centri di ricerca e associazioni di diversa natura.
All'attivo, la pubblicazione di due volumi derivanti dalla sua attività di project manager: "Interregional Innovation Policy – Opportunities and Challenges in the Alps-Adriatic Region" a cura di KWF Kartner Wirtschaftsforderungs Fonds (2008) e "Un' esperienza di cambiamento nel distretto della sedia – Il valore di un'idea sta nel metterla in pratica"", a cura di G. Bortoluzzi e R. Kocina, ed. Forum (2009).
Dal 2016 coordinatore del Segretariato Congiunto del Programma di Cooperazione Interreg V-A Italia-Slovenia 2014-2020 da cui approda al GECT GO.
Sulla nomina alla direzione del GECT commenta:
"sono onorata e spero di essere all'altezza della sfida. Dico sfida in senso positivo, il GECT è una realtà giovane, dinamica che ha già dimostrato in questi anni le sue potenzialità e le sue capacità, come lo provano i numerosi progetti portati a casa, non da ultimo quello della capitale Europea della Cultura 2025!
Ho visto e seguito direttamente dal Programma Italia-Slovenia l'evolversi dei due progetti ITI (Salute e Isonzo) ed i risultati transfrontalieri raggiunti, unici nel suo genere, a dimostrazione che se si vuole si può cooperare e fare tante cose per il territorio e per i cittadini senza distinzione linguistica o di identità. Le Amministrazioni hanno dimostrato di volere collaborare e hanno dato fiducia al GECT….questa è la strada su cui si deve continuare a lavorare, ne sono convinta, ancor più in questo difficile momento storico in cui non sempre sui confini purtroppo regna la pace.
Ritengo il GECT GO di importanza strategica per il nostro territorio transfrontaliero ma anche regionale tutto, è un esempio concreto di cooperazione transfrontaliera. Voglio mettere a disposizione quindi del mio territorio le conoscenze ed esperienze fino a qui conseguite e contribuire ai prossimi traguardi.  Il team è giovane, motivato, ci sono buone expertise a disposizione…nei prossimi anni ci saranno nuove sfide ed una nova programmazione europea...non vedo l'ora di cominciare!"