No time to waste - Together for a sustainable future
17.11.2022
Kulturni dom Gorizia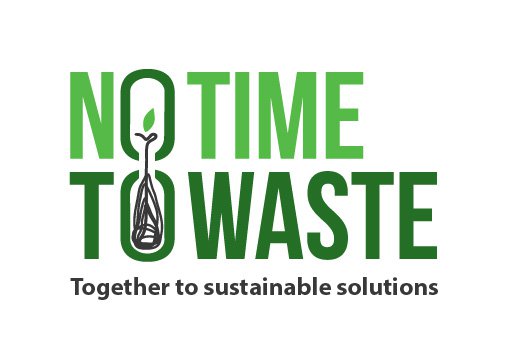 You are invited to the international conference organised by GO! 2025 in cooperation with the European Grouping of Territorial Cooperation (EZTS) and its project partners Zveza Mink Tolmin and the EcoparkOdv Society.
Three European Capitals of Culture (Esch2022 – Luxembourg, Novi Sad2022 – Serbia and Veszprem2023 – Hungary) will share their experiences in the field of sustainability in the organisation of events and festivals. The project "No time to waste" aims to bring together organisations, decision-makers, festivals and events in the cross-border ECOC and Alpe-Adria area to develop guidelines for achieving zero waste events and raising awareness among audiences to reduce their negative impact on the environment.
17 November 2022
GORIZIA CULTURAL CENTRE (Large Hall),
Via Italico Brass 20, Gorizia (Italy)
PROGRAMME:
9:30–10:00 Welcome speeches:
Rodolfo Ziberna, Mayor of Gorizia, Italy
Klemen Miklavič, Mayor of Nova Gorica, Slovenia
Gorazd Božič, Director of GO! 2025, Slovenia
Tomaž Konrad, EGTC Deputy Director, Italy
Sanja Popov Leban, Coordinator of the Project "NO TIME TO WASTE"
Rep. of the Slovenian Ministry of the Environment and Spatial Planning
FVG Region Rep., Central Directorate for Environmental Protection, Energy and Sustainable Development
10:00–10:15 Michel Gravis "StARTing now! The Vision of an International
ECOC Consortium for Sustainability", Pissblumm & ECOC Esch2022, Luxembourg
10:15–10:30 Nikola Blagojević – "A bottom-up approach to developing a local strategy for event sustainability", ECOC Novi Sad2022, Serbia
10:30–10:45 Valérie Klein, "ELO.lu – citizens dared Esch2022" Pissblumm & Esch2022, Luxembourg
10:45–11:00 Krisztina Forro – "Sustainability in ECOC Veszprem2023", Hungary
11:00–11:30 Coffee break
11:30–12:15 Presentation of good sustainability practices through examples of regional events and projects:
Zahra Mani, "Slow light seeking darkness" project, Klanghaus, Austria
Romina Gerbec, Butik Festival, Tolmin, Slovenia
Andrej Sevšek, Punkrock Holiday, Tolmin, Slovenia
Devid Strussiat, AESON Festival, Italy
12:15–13:00 Questions and discussion
13:00–14:00 Break for refreshments and networking
The conference will be streamed on the GO! 2025 Facebook page.
You are cordially invited