INFO DAY SPF GO! 2025 in Venice
07.02.2023
Palazzo Grandi Stazioni, Cannaregio, 99, 30121 Venezia VE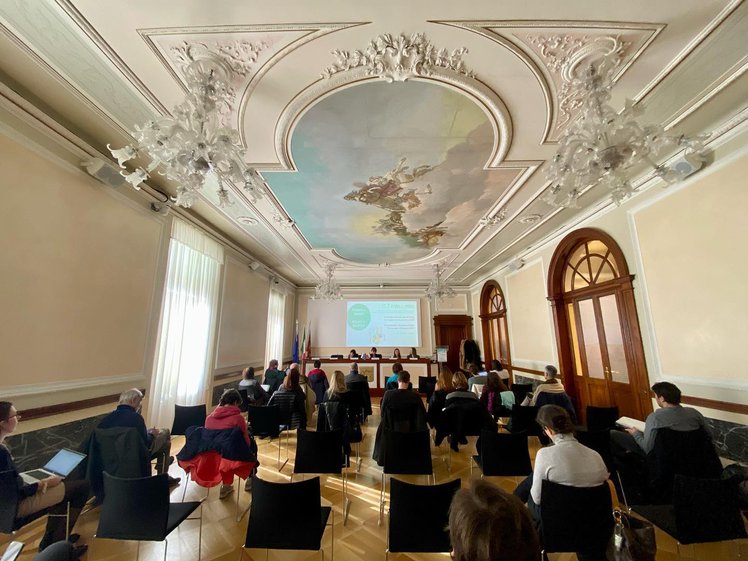 The second INFO DAY SPF GO! 2025 was held in Venice.
EGTC GO presented the opportunities offered by the Small Projects Fund to the entire territory included in the Italy-Slovenia Interreg Programme: an endowment of 8 million euro which will finance – from this year until 2026 – small-scale Interreg projects.
What does it mean? With a goal to support cross-border territories in the creation of new collaborations and the development of new sustainable tourist and cultural initiatives in view of the European Capital of Culture 2025, the EGTC GO has been identified by the Italy-Slovenia Interreg Program as the body implementing and managing the small projects fund in support of the European Capital of Culture Nova Gorica-Gorizia 2025. The EGTC GO manages the contribution and will redistribute it in the entire program area as defined by the Interreg Italy - Slovenia Programme.
How? Through simplified tenders that will be published annually starting from 2023 and until 2026, in any case until funds run out. Unlike the usual Interreg tenders, the candidate projects can also be small (starting from 30.000 euros) up to a maximum of 200.000 euros.