Strategic plan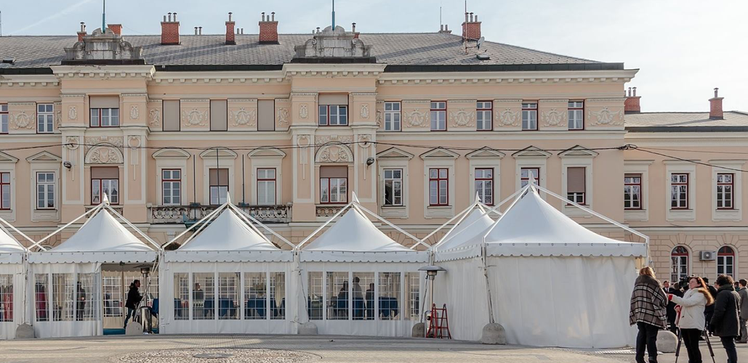 EGTC GO and the programming period
In the European 2014-2020 programming period EGTC will play a central role in terms of strategic development, program implementation and disbursement of funds. EGTC purpose is to provide a legal instrument that can simplify the management of cross-border funds and initiatives.
Since its constitution, EGTC GO aimed at creating a "programming laboratory" in which the representatives of the three municipalities could discuss and draw up proposals to jointly solve the issues of the cross-border area.
For this reason, EGTC standing committees are setting up a "cross-border plan for local development" that will include an analysis of the challenges, opportunities and joint initiatives to be implemented in the EGTC area. The local development plan is the first step towards joint programming, which will be implemented through the tools of the new European financial framework, such as the "Integrated Territorial Investment".
This new tool will promote actual integration and synergy between the different EU funds allocated to the Italian and Slovenian area, thus obtaining a greater impact and an effective rationalization of the resources.
The EGTC committees are therefore already preparing for the next 2014-2020 programming period with the aim of attracting financial funds for the cross-border area of Gorizia, Nova Gorica and Šempeter-Vrojba, in order to implement joint projects, which will be beneficial for the inhabitants of both sides of the border.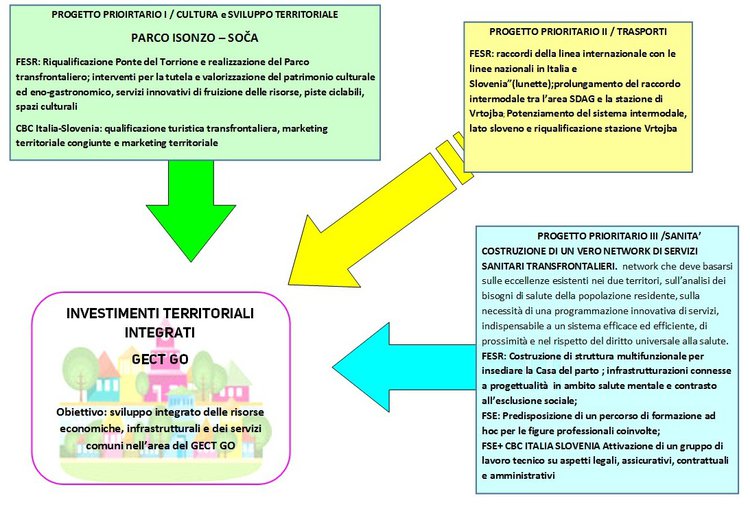 Related news

19.04.2019

The new President of the EGTC GO is Matej Arčon

The appointment of the new president was held during the 29th Assembly of the EGTC GO on Friday the 19th of April 2019. On the agenda of the session:1 ...

Read all

23.11.2018

Cultura e futuro dell'Europa, convegno 23/11/2018

Il GECT è uno strumento prezioso anche per la candidatura congiunta di Gorizia e Nova Gorica a capitale europea della cultura 2025.Su questo si è focalizzato l'intervento del ...

Read all

11.10.2017

European Week of Regions and Cities workshop "Here's Europe: Advanced cross-border governance in three twin cities"

Il modello di governance dei tre Comuni del GECT GO al centro del workshop "Here's Europe: Advanced cross-border governance in three twin cities: Frankfurt (Oder)-Słubice (DE/PL), Tornio-Haparanda ...

Read all