The green curtain: strategies for the development of an ecological and historical heritage
09.01.2020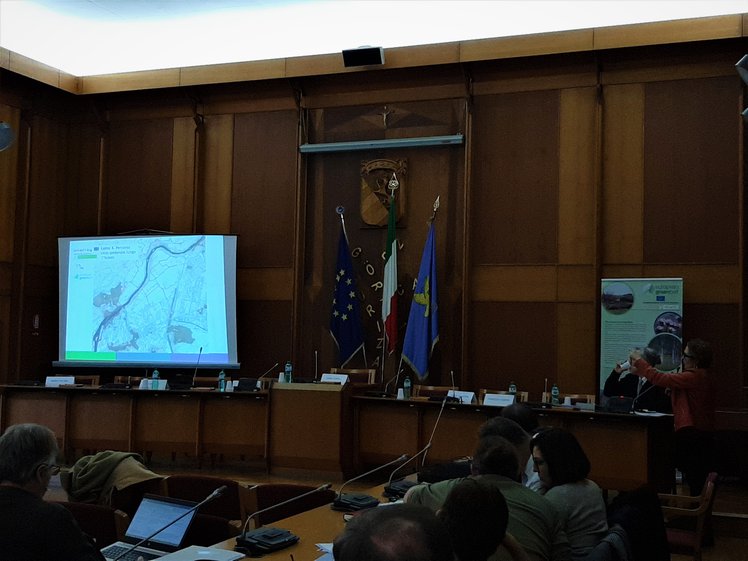 The EGTC GO took part in the conference »The green curtain: strategies for the development of an ecological and historical heritage«. The conference was organized in Gorizia by the Rete Italiana EGB association, with the aim of developing and enhancing the ecological and historical heritage along the former iron curtain. Along this corridor an ecological network has developed and a landscape of great value has been preserved: the European Green Belt.
The conference was an opportunity for discussion and networking of various Italian and Slovenian public and private entities who are developing projects to enhance this natural corridor.
During the afternoon meeting, policies, plans and future strategies were illustrated. In this context, the EGTC GO presented the Isonzo - Soča Project and specifically the construction, in the territories of Gorizia, Nova Gorica and Šempeter - Vrtojba, of a cross-border network of cycle and pedestrian paths along the Isonzo river and along the state border which connects Salcano/Solkan to Šempeter - Vrtojba.
The Isonzo - Soča Project is funded by the Interreg V-A Italia - Slovenija 2014-2020 program.